<![if !IE]> <![endif]>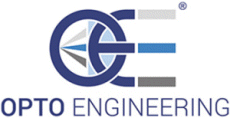 Opto Engineering Srl
Strada Circonvallazione Sud 15
46100 MANTOVA (MN)
Italy
+39 0376699111

+39 03761581242

List of Products
This exhibitor shows the following products and commodity groups:

Trend subjects
Baked goods
Frozen foods
Meat, poultry, fish, sausage
Starch, ground cereal products

Target and sales markets
Africa
Asia
Australia
Brazil
Canada
China
Europe
India
Japan
Mexico
Middle East
New Zealand
Northern Europe
Oceania
Russia
South Africa
South East Asia
Southern Europe
The Americas
Turkey
USA
Western Europe

Mailings
Automation, data processing, controlling and regulation technology

Company & products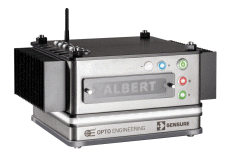 ALBERT
ALBERT® is the first artificial intelligence system that solves quality assurance problems for the food industry.

Opto Engineering® presents ALBERT®, the innovative vision system for automatic inspection of food products, flexible and easy to use.

Thanks to its advanced artificial intelligence ALBERT® self-learns the shape and color of products by observing a normal production batch that is immediately ready to be sorted.

ALBERT® is distributed by Opto Engineering®, an Italian company specializing in industrial imaging technologies and has partnered with numerous automation integrators all over the globe. ALBERT® originates from a joint venture between Opto Engineering® and Sensure.

Why ALBERT®?

It's smart and easy to use
ALBERT® learns the characteristics of your products autonomously directly on the production line without long, complicated programming sessions.

It saves you time and money
Quickly and easily monitor the quality of your products to avoid unwanted and costly production waste.

We offer a free demo service
Send us some of your samples and we'll deliver a free assessment for your company. We can also schedule a free test on-site: our technicians will test ALBERT® directly on your production line.

It is extremely flexible
ALBERT® allows you to save hundreds of recipes and quickly access your preferred configuration for each food product.

It is an easy and profitable investment
Vision technology is not only reliable, it improves the production process and allows for a quick return on investment.

It will lift a weight off your shoulders
Monitors your production 24 hours a day without pauses or distractions.

What it does

ALBERT® Is ideal for quality assurance of food production lines.

Ideal for bakery products like cookies or breads but also frozen, confectionery and other foods products. Albert® is capable of sorting products regardless of their order and position.