<![if !IE]> <![endif]>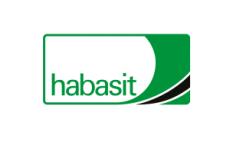 Habasit AG
Römerstr. 1
4153 Reinach
Switzerland
+41 617151515

+41 617151555

List of Products
This exhibitor shows the following products and commodity groups:

Trend subjects
Alcoholic beverages
All sectors
Aromas, essences
Baby food, health food, food for the elderly
Baked goods
Cereals
Cocoa
Coffee, tea
Convenience products
Dairy products (milk, cheese, etc.)
Delicatessen products
Frozen foods
Fruit juice, fruit drinks
Fruit, vegetables
Ice-cream
Meat, poultry, fish, sausage
Non-alcoholic beverages
Oil, fats, margarine
Organic
Pasta
Pet food
Potatoes
Powdered soups, pudding powder, other instant products
Preserves, pickled products
Ready-meals
Spices
Starch, ground cereal products
Sugar
Tobacco poducts

Target and sales markets
Africa
Asia
Australia
Brazil
Canada
China
Colombia
East Africa
Europe
India
Japan
Mexico
Middle East
New Zealand
North Africa
Northern Europe
Oceania
Others Central America
Others Eastern Europe
Others Oceania
Others South America
Russia
South Africa
South East Asia
Southern Europe
The Americas
Turkey
USA
West Africa
Western Europe

Company & products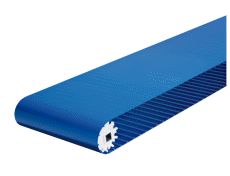 Habasit Cleandrive Aramid Reinforced Monolithic TPU Conveyor Belts
Habasit Cleandrive aramid reinforced monolithic TPU conveyor belts are recognized for their safe and hygienic food processing performance.

Covering a wide range of applications, Habasit Cleandrive belts are manufactured in two versions:

- sprocket driven positive drive
- pulley driven friction drive

The fully extruded monolithic belt design produced by our advanced manufacturing technology meets our customers' most stringent hygiene requirements, while also delivering exceptional performance, reliability and cost-efficiency.