<![if !IE]> <![endif]>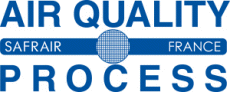 Air Quality Process S.A.S
Parc D'Activités Eurolacq RUE DE L AULOUZE
64170 Artix
France
List of Products
This exhibitor shows the following products and commodity groups:

Trend subjects
Dairy products (milk, cheese, etc.)

Target and sales markets
Africa
Asia
Australia
Brazil
Canada
Colombia
Europe
India
Mexico
Middle East
New Zealand
North Africa
Northern Europe
Oceania
Others Central America
Others Eastern Europe
Others South America
Russia
South Africa
Southern Europe
The Americas
Turkey
USA
Western Europe

Mailings
Refrigeration and air-conditioning technology

Company & products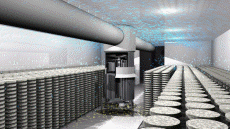 Air Quality Process/Safrair
Air Quality Process/Safrair is a French company and has been specialized for more than 30 years in the hygienic air treatment for the food industry including air flow management for a complete production plant. Our air conditioners and conceptions are unrivalled in terms of hygiene and reduction of energy consumption. For your cheese dairy project; with our expertise and our large range of air conditioners, we can propose you the best solution for every kind of room and for every type of cheese.