<![if !IE]> <![endif]>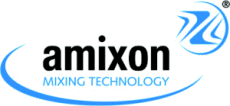 Amixon GmbH
Halberstädter Str. 55
33106 Paderborn
Germany
+49 52516888880

+49 5251688888999

List of Products
This exhibitor shows the following products and commodity groups:

Trend subjects
Aromas, essences
Baby food, health food, food for the elderly
Baked goods
Cereals
Cocoa
Coffee, tea
Convenience products
Dairy products (milk, cheese, etc.)
Delicatessen products
Frozen foods
Fruit, vegetables
Halal products
Ice-cream
Kosher products
Meat, poultry, fish, sausage
Organic
Pasta
Pet food
Powdered soups, pudding powder, other instant products
Ready-meals
Spices
Starch, ground cereal products
Sugar

Target and sales markets
Africa
Asia
Europe
Oceania
The Americas

Mailings
Process technology

Company & products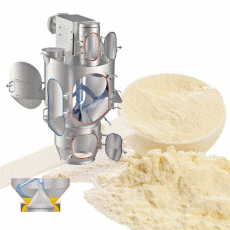 Baby formula mixing
Producers of infant formula bear a great responsibility. Baby food must be healthy and one hundred percent pure. These high quality demands are only met if the raw material components are prepared in quality-controlled systems. In the manufacturing process for dietetic foodstuffs, precision mixers are always involved for the admixing of trace elements and vitamins. This process must be carried out with high precision where the dosage and the mixing quality are concerned.
With these requirements in view, amixon® has developed an interesting innovation: a single-shaft mixing system with comparatively small dimensions. This precision mixer is characterised by particularly short mixing and discharging times, amongst other things. It is thus capable of processing large product quantities in a short cycle time.
Ideal mixing qualities and excellent particle protection are achieved in a new way. The mixing container consists of a silo-like container in whose centre a large cone is inserted at the bottom. It has a smooth, streamlined design and supports the flow process of the mixtures. Helical mixing tools convey the goods upwards in a spiral-like motion. This process takes place along the wall of the container. Having arrived at the top, the goods slide downwards and are directed to the outside once again by the cone. The homogenisation process takes place in the marginal area between the upward screwing and the downward movement. This process is gentle and effective. After approximately 20 to 30 revolutions an ideal mixing quality is obtained that cannot be further improved in practice. The displacer then lowers itself by a few centimetres, so that the emptying takes place quickly, off-centre and segregation-free. The mixer discharges up to 100%.