<![if !IE]> <![endif]>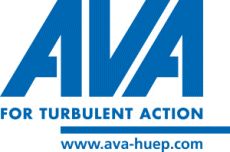 AVA GmbH & Co. KG
Heinestr. 5
82211 Herrsching
Germany
+49 815293920

+49 8152939291

List of Products
This exhibitor shows the following products and commodity groups:

Trend subjects
Baby food, health food, food for the elderly
Cereals
Cocoa
Coffee, tea
Organic
Powdered soups, pudding powder, other instant products
Spices
Starch, ground cereal products

Target and sales markets
Asia
China
Europe
India
Japan
Middle East
Northern Europe
Russia
South East Asia
Southern Europe
The Americas
Turkey
USA
Western Europe

Mailings
Process technology

Company & products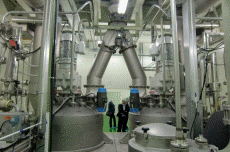 Vacuum drying of food and food additives
Many applications require a very homogeneous end product with short drying times. In the food industry, in many cases, valuable and sensitive products are processed that need to be treated gently. AVA has developed the vertical Vacuum Contact Dryer HVW-VT for this initial configuration.
Its helical agitator, which is driven and sealed from the top, ensures a vortex motion of all particles simultaneously. Due to the heated double jacket and the heated agitator, a maximum of energy is introduced into the product. Temperature and vapor pressure are maintained in the desired window by a powerful vacuum pump with condensation unit. In addition, the machine is equipped with an automatic cleaning filter system. Throughout the drying process, pressure and temperature are constantly monitored and automatically controlled.
The vertical design of the HVW-VT ensures an ideal material flow in the production process. The product is filled from above into the machine and leaves it after drying by an outlet valve at the lowest point of the dryer. The conical design with the almost dead space-free interior allows easy and perfect emptying.
The AVA HVW-VT is suitable for use in batch as well as continuous production processes. For integration into a continuous production process, two AVA dryers use a common raw material feed in shuttle mode: while one machine is being filled, the other machine dries and empties the product.