<![if !IE]> <![endif]>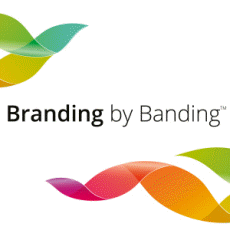 Bandall International
Damzigt 45
3454 PS DE MEERN
Netherlands
List of Products
This exhibitor shows the following products and commodity groups:

Trend subjects
Alcoholic beverages
All sectors
Aromas, essences
Baby food, health food, food for the elderly
Baked goods
Cereals
Cocoa
Coffee, tea
Convenience products
Dairy products (milk, cheese, etc.)
Delicatessen products
Frozen foods
Fruit juice, fruit drinks
Fruit, vegetables
Halal products
Ice-cream
Kosher products
Meat, poultry, fish, sausage
Non-alcoholic beverages
Oil, fats, margarine
Organic
Pasta
Pet food
Potatoes
Powdered soups, pudding powder, other instant products
Preserves, pickled products
Ready-meals
Spices
Starch, ground cereal products
Sugar
Tobacco poducts

Target and sales markets
Africa
Asia
Australia
Brazil
Canada
China
Colombia
East Africa
Europe
India
Japan
Mexico
Middle East
New Zealand
North Africa
Northern Europe
Oceania
Others Central America
Others Eastern Europe
Others Oceania
Others South America
Russia
South Africa
South East Asia
Southern Europe
The Americas
Turkey
USA
West Africa
Western Europe

Mailings
Filling and Packaging technology

Company & products
Branding by Banding, Value added Banding
Branding by Banding™ is the up to the minute, innovative labelling concept geared to tomorrow's market. Environmentally friendly, inexpensive and yet quality, lightweight packaging conveys your product image and information perfectly. Simultaneous printing of for example texts, codes, dates, etc., ensures the finished package is tailored to your own labelling needs.

Branding by Banding is a concept offered by Bandall and specialist printing firm Max. Aarts. Together the two partners have only one objective, to aid you in achieving the most out of your product packaging.

With you we will together create the best printed band for your product. And at the same time ensure you have the most suitable banding solution for your production/packaging facility.

Benefits at a glance

More space for branding and product information with the option to keep the product clearly visible
Clear added value on the supermarket shelf
Tamper evident packaging
Cost-saving in all aspects
Highly reliable technology
Attractive form of Linerless Labelling
Ideal for Private Label brands
Green and sustainable packaging

Bandall equipment is easy to use, clean, simple and inexpensive to maintain with the lowest cost of ownership in banding. The unique UCS Ultra Clean Seal ensures products are completely unaffected by this packaging process. So ideal too for delicate and fresh and frozen items.

Sustainable UV flexo-rotary printing company Max. Aarts B.V. is the market leader in printed banding. All processes are performed in-house, from pre-press to the finished product, benefitting customers with short and direct communication lines.

Specialist printing company Max. Aarts is BRC High Hygiëne Risk, Grade AA, ISO 9001 certified and is a SEDEX member. Servicing largely food, retail and industrial fields, Max. Aarts is well represented in the Benelux and has many international clients.