<![if !IE]> <![endif]>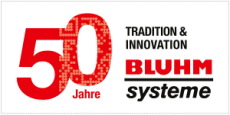 Bluhm Systeme GmbH
Maarweg 33
53619 Rheinbreitbach
Germany
+49 2224 77080

+49 2224 770820

List of Products
This exhibitor shows the following products and commodity groups:

Trend subjects
Alcoholic beverages
All sectors
Aromas, essences
Baby food, health food, food for the elderly
Baked goods
Cereals
Cocoa
Coffee, tea
Convenience products
Dairy products (milk, cheese, etc.)
Delicatessen products
Frozen foods
Fruit juice, fruit drinks
Fruit, vegetables
Halal products
Ice-cream
Kosher products
Meat, poultry, fish, sausage
Non-alcoholic beverages
Oil, fats, margarine
Organic
Pasta
Pet food
Potatoes
Powdered soups, pudding powder, other instant products
Preserves, pickled products
Ready-meals
Spices
Starch, ground cereal products
Sugar
Tobacco poducts

Target and sales markets
Northern Europe
Others Eastern Europe
Russia
Southern Europe
Turkey
Western Europe

Mailings
Filling and Packaging technology

Company & products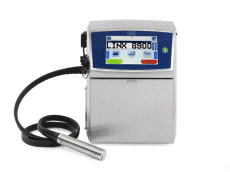 Inkjet-Drucker Linx 8900
Als absolut pflegeleicht erweisen sich die neuen Tintenstrahldrucker der Linx 8900er Reihe: Sie sind leicht bedienbar, äußerst robust und arbeiten wirtschaftlich. Sie sind "designed for life" – fast alle Komponenten überdauern ihren eigenen Lebenszyklus.

Weniger Druckkopfreinigung, mehr Produktivzeit – das trifft auf die neuen Linx 8900er zu, denn der Druckkopf muss durchschnittlich nur alle drei Monate gereinigt werden. Mit den Linx Tintenstrahldruckern läuft die Produktion lange durch, störungsfrei und ohne unnötig viele Stopps.
Dafür sorgen auch die 24 verfügbaren Farbstofftinten für den Drucker, die Wartungsintervalle von bis zu 18 Monaten ermöglichen!

Kinderleichte Wartung
Mit dem Easi-Change® Servicemodul ist die Wartung des Linx 8900 einfach und schnell durchführbar. Schritt-für-Schritt-Anweisungen auf dem Gerätedisplay führen den Bediener sicher durch den Austausch.

Lange Leitung
Beengte Platzverhältnisse sind für die Linx 8900er kein Problem. Mit ihrer schmalen Standfläche und der Möglichkeit zur Wandmontage finden sie auch in engen Produktionsumgebungen Platz.

Mit der optionalen Druckkopfzuleitung von vier oder sechs Metern müssen sie nicht zwingend an der Linie stehen. Überhaupt sind sie vielseitig einsetzbar:
Umfeldtemperaturen von 0° bis 50° C können ihnen nichts anhaben. Zuverlässig drucken sie auch im Kühlkostbereich oder in Produktionshallen mit hohen Temperaturen.

Über den großen Touchscreen lässt sich das System selbsterklärend bedienen. Verbrauchsmaterialien lassen sich mit einem Griff und ohne Werkzeug einfach nachfüllen.
Eine Produktions-Durchsatzanzeige in Echtzeit, z.B. Batchzähler, Durchsatz/Stunde, Real-Time Anzeige der Zielwert-Erreichung oder Abweichung, gibt Aufschluss über alle wichtigen Eckdaten der Produktion. Daten im Zusammenhang mit dem Produktionsdurchsatz sowie über Produktionsstopps sind zur Analyse einfach auf USB speicherbar.