<![if !IE]> <![endif]>
Bruker AXS GmbH
Östliche Rheinbrückenstr. 49
76187 Karlsruhe
Germany
List of Products
This exhibitor shows the following products and commodity groups:

Trend subjects
Baby food, health food, food for the elderly
Cereals
Dairy products (milk, cheese, etc.)
Meat, poultry, fish, sausage
Non-alcoholic beverages
Oil, fats, margarine
Pet food
Starch, ground cereal products

Target and sales markets
Africa
Asia
Australia
Brazil
Canada
China
Colombia
East Africa
Europe
India
Japan
Mexico
Middle East
New Zealand
North Africa
Northern Europe
Oceania
Others Central America
Others Eastern Europe
Others Oceania
Others South America
Russia
South Africa
South East Asia
Southern Europe
The Americas
Turkey
USA
West Africa
Western Europe

Mailings
Food safety, quality management

Company & products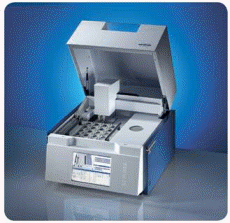 S2 PUMA - Simple, Accurate, and Precise Elemental Analysis of Food and Feed Products
X-ray fluorescence (XRF) is the ideal analytical technique to determine quickly, easily, and reliably elemental data of high quality. The S2 PUMA is a benchtop energy-dispersive X-ray fluorescence (EDXRF) spectrometer which is a high-performance, easy-to-operate instrument for your food and food-related analysis.