<![if !IE]> <![endif]>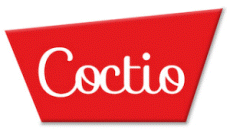 Coctio Ltd.
Ylämyllyntie 79 E
80400 Ylämylly
Finland
List of Products
This exhibitor shows the following products and commodity groups:

Trend subjects
Baby food, health food, food for the elderly
Convenience products
Meat, poultry, fish, sausage
Organic
Pet food
Ready-meals

Target and sales markets
Africa
Asia
Australia
Brazil
Canada
China
East Africa
Europe
India
Japan
Mexico
Middle East
New Zealand
North Africa
Northern Europe
Oceania
Others Central America
Others Eastern Europe
Others Oceania
Others South America
Russia
South Africa
South East Asia
Southern Europe
The Americas
Turkey
USA
West Africa
Western Europe

Mailings
Process technology

Company & products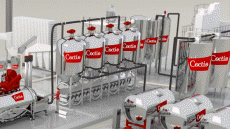 Turnkey Bone Broth, Soup and Sauce Production Solutions
Coctio Automated Bone Broth, Soup and Sauce Production Line enables meat and fish processors and food manufacturers to create clean label foods using unique natural tasting and high-quality bone broth as natural food ingredient made from valuable animal bones. Stand-alone automated process machinery, including cooker, roasting oven, evaporator and SHS dryer modules are also available to improve the performance of your existing operations.

By using our Turnkey Processing Solution, you'll be able to:

1. Satisfy consumer demands for natural, clean label foods, including bone broths, sauces, soups and other ready meals

2. Enhance the natural mouthfeel flavour, structure and high-quality of foods throughout the production process

3. Maximize Resource Efficiency and Profits in the animal bone by-products sector turning them into 100% revenue with a quick ROI

With an advanced technology to meet your production goals and clean label requirements most profitable and sustainable way, Coctio has the right solution what you're looking for.

Meet our experts to discuss your specific project needs to be explored at the stand!