<![if !IE]> <![endif]>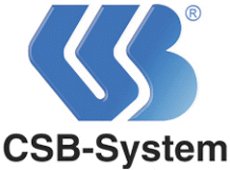 CSB-System AG
An Fürthenrode 9 -15
52511 Geilenkirchen
Germany
+49 2451 6250

+49 2451 625311

List of Products
This exhibitor shows the following products and commodity groups:

Trend subjects
Alcoholic beverages
All sectors
Aromas, essences
Baby food, health food, food for the elderly
Baked goods
Cereals
Cocoa
Coffee, tea
Convenience products
Dairy products (milk, cheese, etc.)
Delicatessen products
Frozen foods
Fruit juice, fruit drinks
Fruit, vegetables
Halal products
Ice-cream
Kosher products
Meat, poultry, fish, sausage
Non-alcoholic beverages
Oil, fats, margarine
Organic
Pasta
Pet food
Potatoes
Powdered soups, pudding powder, other instant products
Preserves, pickled products
Ready-meals
Spices
Starch, ground cereal products
Sugar
Tobacco poducts

Target and sales markets
Africa
Asia
Australia
Brazil
Canada
China
Colombia
East Africa
Europe
India
Japan
Mexico
Middle East
New Zealand
North Africa
Northern Europe
Oceania
Others Central America
Others Eastern Europe
Others Oceania
Others South America
Russia
South Africa
South East Asia
Southern Europe
The Americas
Turkey
USA
West Africa
Western Europe

Mailings
Process technology

Company & products
The ERP for the Food and beverage industry
CSB-System AG stands for global software excellence in the food and beverages sector. Since 1977, we successfully provide worldwide consultancy, implementation and support services for projects of any business size. As a leading software manufacturer and provider of specialized IT solutions for corporate management and process control, we optimize the processes of our customers and create significant competitive advantages.

From primary sector to consumer, from management decision to implementation at the machine: with the CSB-System, our customers control and automate the flow of information and materials throughout the entire value chain. The modular and scalable industry-specific solution is specialized for any type of operations.

The CSB-System excels with its high level of integration and automation. The open system architecture allows for efficient integration of our solutions – even in existing systems and environments. Our core competence is demonstrated by the perfect symbiosis of all business divisions and sites, logistics and process peripherals in a modular and scalable one-stop industry-specific solution. As a result, the CSB-System accelerates your processes while making them more transparent and more productive.

A ERP-system with added value
• Pre-configured and industry-specific processes
• Standard solution covering all industry-specific program requirements
• High product quality and food safety
• Seamless traceability throughout all stages of the value chain
• Short implementation times for a secure and fast ROI
• Modular and scalable IT solutions
• Available in more than 30 languages
• Complex international projects carried out with local support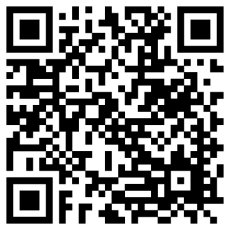 CSB Traceability
Seamless product tracing at the push of a button
Scan the QR code for more information!