<![if !IE]> <![endif]>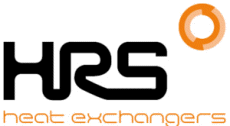 HRS Heat Exchangers Ltd
Caxton Way 10-12
WATFORD WD18 8JY
United Kingdom
List of Products
This exhibitor shows the following products and commodity groups:

Trend subjects
Baby food, health food, food for the elderly
Baked goods
Coffee, tea
Convenience products
Dairy products (milk, cheese, etc.)
Frozen foods
Fruit juice, fruit drinks
Fruit, vegetables
Ice-cream
Meat, poultry, fish, sausage
Non-alcoholic beverages
Oil, fats, margarine
Pet food
Powdered soups, pudding powder, other instant products
Preserves, pickled products
Ready-meals
Sugar

Target and sales markets
Asia
Australia
Brazil
Canada
China
Colombia
Europe
India
Japan
Mexico
Middle East
New Zealand
Northern Europe
Oceania
Others Central America
Others Eastern Europe
Others Oceania
Others South America
Russia
South East Asia
Southern Europe
The Americas
Turkey
USA
Western Europe

Mailings
Process technology

Company & products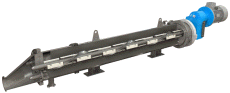 HRS R Series – Rotating Scraped Surface Heat Exchangers
The R Series is a rotary scraped surface heat exchanger developed for hygienic applications. Each inner tube contains a scraper bar fitted with a helical screw which rotates at high speed and enhances flow through the tube whilst reducing pressure drop. In addition, the continuous scraping action eliminates fouling on the inner tube wall, ensuring that the heat transfer area is clean at all times.
The R Series technology uses a rotary scraper rod. This scraper rod can reach a speed of up to 300 rpm resulting in high levels of shear and mixing at the heat transfer surface; dramatically increasing the heat transfer rate.
Some of the unique features of the HRS R Series include:
* Large heat transfer area
* Single, three and six tube options, all with removable tubes
* Reduced pressure drop
* High level of product recovery
* Low noise level gearbox
* Energy efficient