<![if !IE]> <![endif]>

KB KälteBeratung GmbH
In den Sieben Morgen 1 a
56077 Koblenz
Germany
+49 261 9882230

+49 261 98822323

List of Products
This exhibitor shows the following products and commodity groups:

Trend subjects
Baby food, health food, food for the elderly
Baked goods
Convenience products
Dairy products (milk, cheese, etc.)
Frozen foods
Fruit, vegetables
Halal products
Ice-cream
Meat, poultry, fish, sausage
Non-alcoholic beverages
Ready-meals

Target and sales markets
Asia
Canada
China
Europe
Northern Europe
Others Eastern Europe
Russia
Southern Europe
The Americas
Turkey
USA
Western Europe

Mailings
Refrigeration and air-conditioning technology

Company & products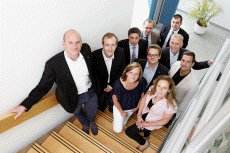 Beratung zu optimierten Investitionen in zukunftssichere Kälteanlagen
Die KB KälteBeratung ist ein Planungs- und Ingenieurbüro mit Sitz in Koblenz, das sich auf Kälte- und Energietechnik für die Industrie spezialisiert hat.
Die KB KälteBeratung entwickelt passgenaue Konzepte zur Lebensmittelkühlung unter Berücksichtigung ökologischer sowie ökonomischer Gesichtspunkte.
Das Dienstleistungsangebot umfasst die bedarfsgerechte Planung von Neuanlagen ebenso wie die Sanierung von Altanlagen.
Dabei berät und begleitet das Team der KB KälteBeratung über alle Planungs- und Projektphasen hinweg, übernimmt unter anderem die Rolle des Bauherrn, trägt Sorge für Ausschreibungen sowie die Betreuung der Instandhaltung bis zum Ende der Gewährleistungszeit und darüber hinaus.
Der Kunde profitiert damit von dem "Alles-aus-einer-Hand-Prinzip" und hat einen Ansprechpartner, der sich um alles kümmert.

Als Ingenieurbüro für Energie- und Kältetechnik verfügt die KB KälteBeratung über erfahrene und zertifizierte Sachverständige, die bestehende Kühlanlagen auf gesetzliche Anforderungen, Betriebssicherheit und Energieeffizienz überprüfen. Bei Bedarf erstellt das Ingenieursbüro entsprechende Handlungsempfehlungen für Betreiber (QM/QS) und Fachbetriebe unter Berücksichtigung ökologischer sowie ökonomischer Gesichtspunkte und hilft diese umzusetzen.

Durch die Vielzahl von Fördermöglichkeiten im Bereich der Kälteanlagen, die Realisierung von Energieeinsparungspotentialen und die Umsetzung der Ergebnisse von Wirtschaftlichkeitsbetrachtungen können Betriebskosten bis zu 40% gesenkt werden.
Die KB KälteBeratung gibt dem Kunden Instrumente in die Hand, um die Wirtschaftlichkeit der Kälteanlagen jederzeit nachzuvollziehen und zu steuern. Darüber hinaus erhöhen sie die Umweltverträglichkeit, transparent und nachhaltig.

Der Kunde profitiert von der Effizienzsteigerung seiner Anlage, Senkung des Energieverbrauches und damit einer nachhaltigen Reduzierung der Energiekosten sowie optimierten Investitionen in zeitgemäße und zukunftssichere Kälteanlagen.