<![if !IE]> <![endif]>
Key Technology
Bedrijfsstraat 6B
3500 Hasselt
Belgium
+32 11249191

+32 11249199

List of Products
This exhibitor shows the following products and commodity groups:

Target and sales markets
Africa
Asia
Australia
Brazil
Canada
China
Colombia
East Africa
Europe
India
Japan
Mexico
Middle East
New Zealand
North Africa
Northern Europe
Oceania
Others Central America
Others Eastern Europe
Others Oceania
Others South America
Russia
South Africa
South East Asia
Southern Europe
The Americas
Turkey
USA
West Africa
Western Europe

Mailings
Process technology

Company & products
Key Technology offers the most complete, integrated range of food processing technologies combining the VERYX sorter platform, processing and conveying solutions. Applying processing knowledge and application expertise for a broad range of food products, Key helps processors improve quality, increase yield and reduce cost. The Company maintains manufacturing, demonstration and testing facilities in Belgium, the Netherlands, the US and Australia. Find out what the advantages of integrated sorting, processing and conveying solutions can mean for your business.Our food technology experts look forward to meeting you at hall 4.2, booth B 70/C 79. www.key.net - contact@key.net
"Ihr ultimativer Partner wenn es um exaktes Sortieren, komplette Produktionslinien und effektives und schonendes Fördern von Produkten geht. " Key Technology ist weltweit führend in der Entwicklung und Herstellung von
Prozessautomatisierungssystemen einschließlich die digitaler VERYX Sortierplattform, Förderer und diverser spezieller Einzelmaschinen für die Produktbe- und Verarbeitung. Durch die jahrelange Erfahrung und das dadurch erworbene Wissen ist Key in der Lage Lebensmittel verarbeitenden Unternehmen zu helfen deren Produktqualität zu verbessern, die Ausbeute zu erhöhen und die Kosten zu senken. Das Unternehmen unterhält Produktionsstätten sowie Demonstrations- und Testzentren in Beusichem (Niederlande), Hasselt (Belgien) und im Hauptquartier in Walla Walla (Washington, USA). Finden Sie heraus was Key Technology für Ihr Geschäft tun kann. Besuchen Sie uns an unserem Stand B 70/C79 in Halle 4.2. Unsere Spezialisten freuen sich auf Sie. www.key-technology.de - contact@key.net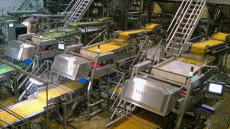 Integrated Solutions for Sorting - Processing - Conveying
Key Technology offers the most complete, integrated range of food processing technologies, combining sorting, processing and conveying solutions.
Processors around the world depend on Key Technology for sorting excellence. Our experience in product handling, imaging, sorting intelligence and process engineering ensures your products are of the highest quality.
70 Years of engineering experience combined with continued R&D has made Key Technology the global reference in vibratory conveying.
All of our food process products are designed and engineered to enhance your product's quality, safety, yield, and profitability.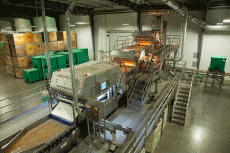 Optyx - Camera/Laser 3-Way Belt Sorter
The Optyx sorters are characterized by reliable and very precise defect identification through exceptional color, shape, size and texture recognition and has been applied for sorting processed vegetables, fruits, nuts, french fries, snacks etc.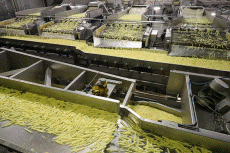 Vibratory Conveying Equipment
For reliable, efficient feeding, transferring, grading, collection, dewatering and distribution of vegetables, (dried)
fruit, potato products, nuts and snacks.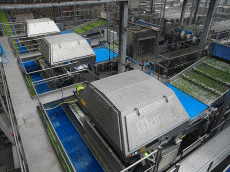 Manta Camera/Laser Sorter
The Manta® family of high-capacity belt sorters is configurable with a range of sensor options for single or double-sided viewing of the product stream.

Manta precisely sorts and manages separation of the product stream into two or three sort ways.

Manta sorters are available in a flexible range of product configurations tailored to each customer's application needs, helping food processors achieve their quality objectives at maximum yield.

VERYX Digital Sorter Platform
VERYX® transforms digital sorting with a modular platform of chute-fed and belt-fed sorters to meet your unique and specific needs. With its innovative mechanical architecture and sensor technology, state-of-the-art electronic sort engine, advanced machine algorithms and rich information capabilities, VERYX delivers a revolution in performance that defines the new standard for digital sorting.