<![if !IE]> <![endif]>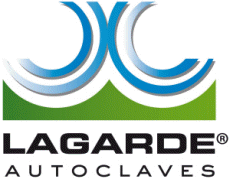 Lagarde Autoclaves
ZL Montchamp Impasse Nicolas Appert 285
26780 MALATAVERNE
France
+33 475905858

+33 475905848

List of Products
This exhibitor shows the following products and commodity groups:

Trend subjects
Alcoholic beverages
Baby food, health food, food for the elderly
Dairy products (milk, cheese, etc.)
Fruit juice, fruit drinks
Fruit, vegetables
Halal products
Kosher products
Meat, poultry, fish, sausage
Pet food
Potatoes
Preserves, pickled products
Ready-meals
Spices

Target and sales markets
Africa
Asia
Australia
Brazil
Canada
Colombia
East Africa
Europe
India
Japan
Mexico
Middle East
New Zealand
North Africa
Northern Europe
Oceania
Others Central America
Others Eastern Europe
Others Oceania
Others South America
Russia
South Africa
South East Asia
Southern Europe
The Americas
Turkey
USA
West Africa
Western Europe

Mailings
Process technology

Company & products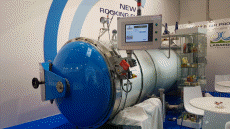 LAGARDE ROCKING SYSTEM
FIRST STEAM & AIR ROCKING SYSTEM

Always on the cutting edge of innovation Lagarde Autoclaves newly launched its Rocking System®.

This exclusive Lagarde application cancels the Maillard effect by agitating the product load during the treatment. The back and forth movement is configurable.

This is an excellent opportunity for milk application ; it works with every packaging, and is optimum for high viscosity products like sauces, soups, creams, béchamel, etc.

Our agitation system has been designed in a spirit of reliability and robustness to guarantee the longevity of the mechanical part and reduce the maintenance costs to the lowest minimum, for a quick return on investment.

The Lagarde' Rocking System® with Steam & Air process offers high efficiency, low energy consumption and this outstanding innovation is also compatible with the new S.U.® Control System.