<![if !IE]> <![endif]>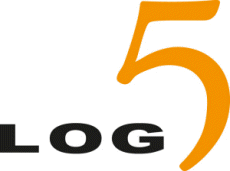 Log5 B.V.
Schipperslaan 15
1541 KD KOOG AAN DE ZAAN
Netherlands
List of Products
This exhibitor shows the following products and commodity groups:

Target and sales markets
Canada
Others Oceania
The Americas
USA

Mailings
Process technology

Company & products
Log5 dry pasteurization technology
Recently Log5 introduced an innovative dry pasteurization technology to the global nut, seed and dried fruit processing industries. Log5 installed three industrial size systems in North America. Our all-natural pasteurization technology has proven to consistently achieve validated 5 log reductions while maintaining the original product quality.

The continuous Log5 pasteurization system works in a dry environment at ambient pressure and controls the water activity (aw) of both the product and the environment while entirely avoiding direct steam/product contact.

The log5 pasteurization technology makes dry foods like tree nuts, peanuts, seeds and dried fruits totally safe for the consumer and keeps the product raw without chemicals

We designed a revolutionary process called awcp ("Water Activity Controlled Pasteurization") that exploits the aw difference of the product and environment. It treats product with temperature and humidity controlled air, and prevents moisture from condensing on the product and equipment. Avoidance of condensation is important. It is detrimental to product quality and can significantly increase the risk of rapid outgrowth of the pathogenic microorganisms you are trying to eliminate during the pasteurization process.

The Log5 pasteurization technology is a 'stand-alone' process that can be combined with our roasters or integrated in existing lines.