<![if !IE]> <![endif]>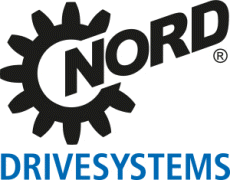 Getriebebau NORD GmbH & Co. KG NORD DRIVESYSTEMS
Getriebebau-Nord-Str. 1
22941 Bargteheide
Germany
List of product entries
This exhibitor shows the following products and commodity groups:

Product emphasis
Conveying, transport and storage facilities, logistics, intra logistics

Trend subjects
Alcoholic beverages
All sectors
Aromas, essences
Baby food, health food, food for the elderly
Baked goods
Cereals
Cocoa
Coffee, tea
Convenience products
Dairy products (milk, cheese, etc.)
Delicatessen products
Frozen foods
Fruit juice, fruit drinks
Fruit, vegetables
Halal products
Ice-cream
Kosher products
Meat, poultry, fish, sausage
Non-alcoholic beverages
Oil, fats, margarine
Organic products
Pasta
Pet food
Potatoes
Powdered soups, pudding powder, other instant products
Preserves, pickled products
Ready-meals
Spices
Starch, ground cereal products
Sugar
Tobacco poducts
Vegan / vegetarian products

Target and sales markets
Australia
Brazil
Canada
China
India
Japan
Mexico
Northern Europe
Others Central America
Others Eastern Europe
Others South America
Russia
South Africa
South East Asia
Southern Europe
Turkey
USA
Western Europe

Company & products
Products
Leichtgewichte für Heavy Duty - nsd tupH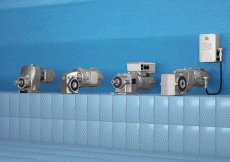 Für raues Klima und raue Behandlung bietet NORD DRIVESYSTEMS Antriebssysteme mit der Oberflächenveredelung nsd tupH an: Sie härtet das Gehäusematerial tiefenwirksam und schützt vor Korrosion. Die Behandlung ist für Schnecken-, Stirnrad- und Kegelradgetriebe, Glattmotoren sowie verschiedene dezentrale Frequenzumrichter und Motorstarter mit Aluminiumgehäuse verfügbar. Anwender profitieren von der sehr langen Lebensdauer von Antriebstechnik mit nsd tupH, durch die sich Aufwand und Kosten der Instandhaltung reduzieren und die Verfügbarkeit von Anlagen erhöht.
Gehäuse aus Aluminiumdruckguss weisen sowohl ein sehr gutes thermisches Verhalten auf als auch ein deutlich geringeres Gewicht als Ausführungen aus Grauguss oder Edelstahl. Dies erleichtert die Handhabung der Antriebe mit nsd tupH. Sie können zudem problemlos mit Hochdruckdampfstrahlern gereinigt werden. Ihre korrosionsgeschützte Oberfläche ist dank ihrer Härte extrem schlagfest. Da keine Lackierung aufgebracht wird, kann auch nichts verkratzen oder absplittern – Beschädigungen, die den Schutz erst punktuell und später vollständig zunichtemachen können. Dies ist besonders in Offshore-Applikationen und allgemein in maritimen Umgebungen sehr von Vorteil. Dort nämlich beschleunigt salzhaltige Luft den Korrosionsprozess, der bei herkömmlichen Antriebssystemen auch auf Wellen und weitere Komponenten übergreift und innerhalb weniger Monate einen Komplettaustausch nötig macht.
nsd tupH hat sich unter solchen Betriebsbedingungen inzwischen über Jahre hervorragend bewährt. Ganz ähnlich gilt dies auch in der Lebensmittelbranche, in der besonders häufig Reinigungschemikalien zum Einsatz kommen.