<![if !IE]> <![endif]>

Nothum Food Processing Systems
631 S Kansas Ave
Springfield ,MO 65802-4818
United States of America
List of Products
This exhibitor shows the following products and commodity groups:

Trend subjects
Alcoholic beverages
Frozen foods
Kosher products
Meat, poultry, fish, sausage
Potatoes
Ready-meals

Target and sales markets
Africa
Asia
Australia
Brazil
Canada
Colombia
East Africa
Europe
India
Japan
Mexico
Middle East
New Zealand
North Africa
Northern Europe
Oceania
Others Central America
Others Eastern Europe
Others Oceania
Others South America
Russia
South Africa
South East Asia
Southern Europe
The Americas
Turkey
USA
West Africa
Western Europe

Mailings
Process technology

Company & products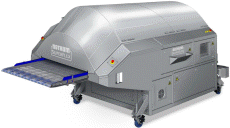 SuperFlex - Multiple Functions, One Machine
Are you looking for a multi-functional and coating versatile breading machine? The SuperFlex performs in 4 different modes - Drum, Flatbed, TripleFlip, and HandToss. The different types of coatings consist of: flour, crumb, seasonings, sugars, and much more. With this many capabilities in one machine, it is known for its return on investment because of its ability to eliminate redundant equipment and decrease the amount of breading lost. To learn more about the SuperFlex, go to www.nothum.com .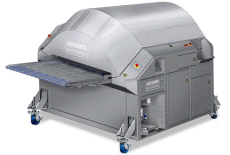 BatterPro - All-In-One
Controls viscosity, mixes ingredients, chills batter, and applies batter/tempura all in one machine? Yes, the BatterPro is another multi-functional machine that Nothum offers. It is known for its technology enhanced abilities; just simply call up recipe, select, run, and repeat. The BatterPro is known to reduce redundant equipment, decrease batter loss, and eliminate excess hoses.