<![if !IE]> <![endif]>

Polytec GmbH
Polytec Platz 1 -7
76337 Waldbronn
Germany
List of product entries
This exhibitor shows the following products and commodity groups:

Product emphasis
Food Safety, Laboratory technology, analytics and biotechnology

Trend subjects
Alcoholic beverages
Aromas, essences
Baby food, health food, food for the elderly
Baked goods
Cereals
Cocoa
Coffee, tea
Dairy products (milk, cheese, etc.)
Fruit juice, fruit drinks
Meat, poultry, fish, sausage
Non-alcoholic beverages
Oil, fats, margarine
Pasta
Pet food
Potatoes
Powdered soups, pudding powder, other instant products
Spices
Starch, ground cereal products
Sugar
Tobacco poducts

Target and sales markets
Canada
China
India
Japan
Middle East
Northern Europe
Others Eastern Europe
Russia
South East Asia
Southern Europe
Turkey
USA
Western Europe

Company & products
Products
Polytec NIR process spectrometers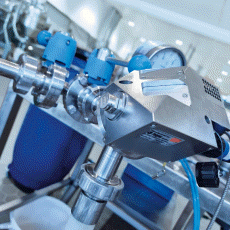 Polytec brings light into the darkness for more than 50 years. With almost 500 employees worldwide we develop, manufacture, and sell optical measurement technology solutions for research and industry.
Due to the higher performance of the new Polytec NIR process spectrometers an even better insight into the complex world of product properties is now guaranteed. This multi-parameter technology allows to quantify various ingredients such as fat, protein, water, and also to measure attributes like the degree of ripeness, viscosity and texture-properties simultaneously.
In combination with the corresponding Polytec probes, the measurements of a wide variety of products even under the most demanding process conditions can be performed - regardless whether the installations are in the pipes, tanks, silos, reactors, on conveyor belts or heaps.
The application provides the most important information about the process seamlessly and in real-time and therefore is perfectly suitable for a direct system control. The optimization of the entire value chain allows to minimize safety margins, run the production according to the legal requirements, support extensive traceability, reduce time-consuming laboratory work and avoid downtime and defective batches. The maximum process optimization enables the largest profit.

Independently of the distance to the product, its size, conveying speed, material texture and viscosity Polytec NIR-Solution provides reliable results. Therefore, the measurements in the edible oil production on different income materials such as olives, rapeseed, sunflowers or pumpkin seeds, by-products such as press-cakes and pomace or corresponding end oil products can be realized.
Polytec NIR-Systems are used also in various dairy processing industry applications, like incoming raw milk analysis for fat and protein content, cheese ripening control or monitoring of spray-drying processes.

Visit our booth and shed light on your product!