<![if !IE]> <![endif]>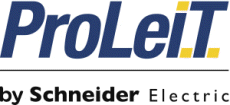 ProLeiT GmbH
Einsteinstr. 8
91074 Herzogenaurach
Germany
List of product entries
This exhibitor shows the following products and commodity groups:

Product emphasis
Automation, software, control equipment

Trend subjects
Alcoholic beverages
All sectors
Aromas, essences
Baby food, health food, food for the elderly
Baked goods
Cereals
Cocoa
Coffee, tea
Convenience products
Dairy products (milk, cheese, etc.)
Delicatessen products
Frozen foods
Fruit juice, fruit drinks
Fruit, vegetables
Halal products
Ice-cream
Kosher products
Meat, poultry, fish, sausage
Non-alcoholic beverages
Oil, fats, margarine
Organic products
Pasta
Pet food
Powdered soups, pudding powder, other instant products
Preserves, pickled products
Ready-meals
Spices
Starch, ground cereal products
Sugar
Tobacco poducts
Vegan / vegetarian products

Target and sales markets
Australia
Brazil
Canada
China
Colombia
East Africa
India
Japan
Mexico
Middle East
New Zealand
North Africa
Northern Europe
Others Central America
Others Eastern Europe
Others Oceania
Others South America
Russia
South Africa
South East Asia
Southern Europe
Turkey
USA
West Africa
Western Europe

Company & products
Products
Plant iT - Cutting-edge process control technology. Including MES.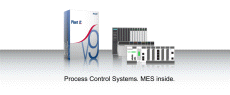 Plant iT is an object-oriented and PLC-based process control system with integrated MES functionality developed by ProLeiT GmbH. It can be used in combination with PLCs from various manufacturers and is available in five language versions. This high level of flexibility is one of the reasons why automation solutions based on Plant iT and brewmaxx are used in more than 110 countries around the globe.

Plant iT complies with the principle of "parameterisation instead of programming". This means that individual programming is basically replaced by the parameterisation of technical and technological functions. The "compiler-less" system architecture of Plant iT allows maximum flexibility for alterations during operation. Alterations to the control system are even possible without stopping production. This time-saving benefit creates a significant competitive advantage – for us and our customers.

Engineering with Plant iT takes place according to standardised methods. Standard functions, e.g. predefined automation classes, ensure that the process control system is transparent. Alterations and extensions can thus always be traced and multiplied – a safe investment solution for the future.