<![if !IE]> <![endif]>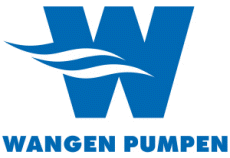 Pumpenfabrik Wangen GmbH
Simoniusstr. 17
88239 Wangen
Germany
List of product entries
This exhibitor shows the following products and commodity groups:

Product emphasis
Process technology

Company & products
Products
WANGEN VarioTwin NG hygienic twin screw pump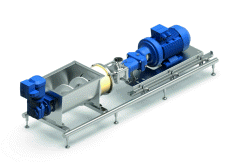 Gently feeding high-viscosity media: The hygienic and patented add-on to the WANGEN Twin screw pump. A add-on module of the WANGEN Twin NG with hopper and screw conveyor.
An outstanding combination. It is ideal for transporting high-viscosity, non-free-flowing materials, as are common particularly in the meat processing industry. WANGEN VarioTwin for the materials you need to transport, e.g. meat-based products, including raw materials for reconstituted meat, minced meat and sausage meat

A host of persuasive benefits: The variable length of hopper means that it can be ideally coordinated to the application and needs. The "soulless" or shaftless screw permits the reverse flow of excess material – even filling while pumping is guaranteed at all times. It gently transports shear-sensitive media, has a low energy consumption and, thanks to its hygiene-optimised design, is easy and efficient to clean. The compact design of the Vario Twin ensures that it can be used without a problem even when space is at a premium.