<![if !IE]> <![endif]>

RBK Group
Keulenstraat 18
7418 ET DEVENTER
P.O. Box 6128
7401 JC DEVENTER
Netherlands
List of product entries
This exhibitor shows the following products and commodity groups:

Product emphasis
Automation, software, control equipment

Company & products
Products
FOBIS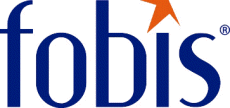 A solid foundation for professional business management, optimum quality assurance, perfect harmonisation between sales, production, purchasing and distribution, increased product quality, reduced product stock, fewer complaints and returns, and a good insight into the efficiency and effectiveness of production and logistics. Countless companies in the food industry have been able to achieve this ultimate goal over the last few years, thanks to FOBIS®, the logistic management system by RBK Group. FOBIS consists of ERP and MES software specifically developed for this industry, at business level as well as production level. FOBIS supports your logistics in terms of supply, production and distribution, including the complete processing of your order, through sector-specific systems.