<![if !IE]> <![endif]>

Gerhard Schubert GmbH
Hofäckerstr. 7
74564 Crailsheim
P.O. Box 1532
74555 Crailsheim
Germany
+49 79514000

+49 79518588

List of Products
This exhibitor shows the following products and commodity groups:

Trend subjects
Alcoholic beverages
All sectors
Baby food, health food, food for the elderly
Baked goods
Cereals
Cocoa
Coffee, tea
Convenience products
Dairy products (milk, cheese, etc.)
Delicatessen products
Frozen foods
Fruit juice, fruit drinks
Ice-cream
Meat, poultry, fish, sausage
Non-alcoholic beverages
Oil, fats, margarine
Pasta
Pet food
Powdered soups, pudding powder, other instant products
Preserves, pickled products
Ready-meals
Spices
Sugar
Tobacco poducts

Target and sales markets
Asia
Australia
Canada
China
Europe
Japan
Middle East
New Zealand
Northern Europe
Oceania
Others Eastern Europe
Russia
South East Asia
Southern Europe
The Americas
Turkey
USA
Western Europe

Mailings
Filling and Packaging technology

Company & products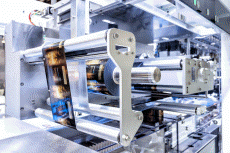 Das neue Flowmodul von Schubert
Auf der Anuga FoodTec präsentiert Schubert mit dem Flowmodul ein Schlauchbeutelaggregat, das nahtlos in den TLM-Verpackunganlagen integriert ist. In Kombination mit der bewährten Roboter- und Bildverarbeitungstechnologie ermöglicht das Flowmodul das hochflexible Verpacken von Produkten aller Art in Schlauchbeutel. Der Endverpackungsprozess in Kartons kann dabei ebenfalls schnittstellenfrei in einer einzigen TLM-Verpackungsanlage an den Primärverpackungsprozess angeschlossen werden.

Mit dem Flowmodul können kleine Losgrößen, kurze Produktlebenszyklen und eine hohe Produktvielfalt so effizient gehandhabt werden wie nie zuvor. Die Schlauchbeuteltechnologie von Schubert hat sich inzwischen beim Verpacken unterschiedlichster Produkte wie Schokoriegel, Kekse, Kuchen und Schokoladenfiguren bewährt.

Die einheitliche Steuerung, die Bedienerfreundlichkeit, die hochflexible Roboterbeladung, die leistungsfähige Bildverarbeitung, und die Tatsache, dass Kunden eine Lösung von einem einzigen Anbieter erhalten, sind wichtige Vorteile. Insgesamt erzielt die Technologie beim Verpacken von unterschiedlichsten Produkten neue Bestleistungen im Hinblick auf Platzbedarf, Umstellzeiten und Produktvielfalt. In Köln zeigt Schubert eine Pickerlinie mit fünf F4-Robotern, dieProdukte in das Produktzuführsystem eines Flowmoduls legen und in Schlauchbeutel verpackt.