<![if !IE]> <![endif]>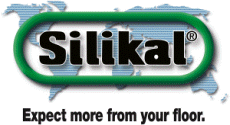 Silikal GmbH
Ostring 23
63533 Mainhausen
Germany
+49 6182 92350

+49 6182 923540

List of product entries
This exhibitor shows the following products and commodity groups:

Product emphasis
Food Safety, Laboratory technology, analytics and biotechnology

Trend subjects
All sectors

Target and sales markets
Australia
Canada
Middle East
Northern Europe
Others Eastern Europe
Russia
South Africa
South East Asia
Southern Europe
Turkey
USA
Western Europe

Company & products
Products
Products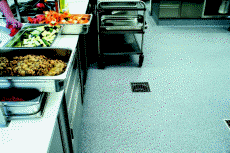 Everyday life in the food industry is a tough test for all floors. Moisture, cold and heat accompany the work processes in the food industry and ensure the highest demands in terms of slip resistance. The ideal solution for all areas of the food industry: the jointless floor coating with Silikal MMA reactive resins. Due to their extraordinary durability, even high mechanical or chemical stresses caused by salts or alkalis, for example, do not affect them. At the same time, the floor coatings are quick and easy to clean and can be applied in a very short time. The Silikal standard floor coating systems have been certified by HACCP International and are therefore suitable for use in food processing companies. Silikal floor coatings offer the perfect solution for the special requirements of the food industry and for handling sensitive foodstuffs.

Surfaces with Silikal reactive resins offer the perfect solution for the demanding daily business in hotels and gastronomy. In the centre of the action, where sometimes a glass falls, soup sloshes or boxes are pulled across the floor, Silikal floors are convincing. The extremely hard-wearing and extraordinarily quick-to-install material is resistant to cleaning agents and remains unimpressed by rolling transport trolleys or high point loads. The seamless surface is easy to clean and thus creates the best conditions for hygiene and a neat appearance. Thanks to their resistance, slip resistance, attractive appearance and easy cleaning, Silikal floor coatings with reactive resins ensure smooth operations for caterers, restaurateurs and hoteliers.