<![if !IE]> <![endif]>
Synerlink
Rue de la Boulaye 1
95650 PUISEUX PONTOISE
France
+33 1 30152930

+33 1 30713040

List of Products
This exhibitor shows the following products and commodity groups:

Trend subjects
Baby food, health food, food for the elderly
Cereals
Dairy products (milk, cheese, etc.)
Fruit juice, fruit drinks
Fruit, vegetables

Target and sales markets
Africa
Asia
Australia
Brazil
Canada
China
Colombia
Europe
Japan
Mexico
Middle East
New Zealand
North Africa
Northern Europe
Oceania
Others Eastern Europe
Others South America
Russia
South Africa
Southern Europe
The Americas
Turkey
USA
West Africa
Western Europe

Mailings
Filling and Packaging technology

Company & products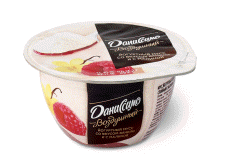 SL-EL SLEEVE
Since 2016 the SL-EL Sleeve developed by Synerlink allows to apply a sleeve label on different cup shapes, such as conical, round or concave cups.
It provides new opportunities for manufacturers to upgrade the packaging of their volume products or to gain on production costs of newly developed premium range of yogurts and desserts.

It consists of a single, standard module of only 5 meters long that can be added on both FFS or FS lines to produce sleeved x2 packs and unit cups.

Four sleeve applicators SL-EL Sleeve are already in industrial production; they are integrated behind FFS lines with a capacity from 12,000 cups/h to 45,000 cups/h of premium single cups or x2 packs.
Three sleeve applications are applied on PET cups , one sleeve applicator is applied on PS cups.

The EL Sleeve is the only shrink sleeve applicator for cups or packs that is able to perfectly align the graphics of the lid with those of the sleeve, thus offering full mastery of the packaging.

The machine is also able to apply sleeve labels of various heights, partial or complete, with fully automatic sleeve format changeovers. As each track of the machine is fed with its own sleeve roll, multi-flavor packs can be produced directly in-line, without any human intervention, be it on a FS or FFS machine.

And last but not least , the EL Sleeve can process several types of film. Producers are free to choose their preferred supplier, whose product will be tested on the machine and validated in Synerlink's plant.