<![if !IE]> <![endif]>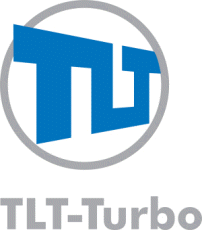 TLT-Turbo GmbH
Gleiwitzstr. 7
66482 Zweibrücken
Germany
List of product entries
This exhibitor shows the following products and commodity groups:

Product emphasis
Process technology

Target and sales markets
Brazil
Canada
China
Colombia
India
Mexico
Middle East
Northern Europe
Others Eastern Europe
Others South America
South East Asia
Southern Europe
USA
Western Europe

Company & products
Products
The Next Generation of Mechanical Vapor Recompression Fans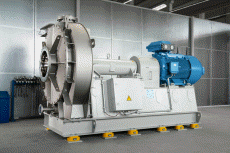 Evaporation and distillation processes are used in a wide variety of manufacturing and industrial processes. The most effective means of lowering the energy cost associated with the generation of heating steam is to use mechanical vapor recompression (MVR) fans. TLT-Turbo has developed a range of MVR fans – more innovative and technologically advanced than those currently on the market.
TLT-Turbo's MVR fans provide an effective means of utilizing vapor and reducing energy related costs. The heating steam is compressed with the help of an MVR Fan. As the temperature rises, the heating steam is made available for use in evaporation. This leads to a closed circuit. As long as there is no interruption, no additional steam has to be supplied. The only electric energy needed is for the operation of the fan. This energy requirement is considerably lower than that required for live steam production. TLT-Turbo MVR fans are equipped with the latest technology for almost zero maintenance.
Features of TLT-Turbo's Fan for Mechanical Vapor Recompression:
- Wide range of fans available to suit specific performance requirements
- Utilization of energy efficient motors and converters
- Ceramic Hybrid Bearings result in long service life and low maintenance costs
- Flexible, custom designs available for specific requirements