<![if !IE]> <![endif]>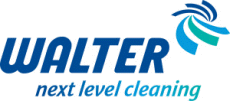 Walter Gerätebau GmbH
Neue Heimat 16
74343 Sachsenheim
Germany
List of product entries
This exhibitor shows the following products and commodity groups:

Product emphasis
Filling and Packaging technology
Food Safety, Laboratory technology, analytics and biotechnology

Trend subjects
Alcoholic beverages
All sectors
Aromas, essences
Baby food, health food, food for the elderly
Baked goods
Cereals
Cocoa
Coffee, tea
Convenience products
Dairy products (milk, cheese, etc.)
Delicatessen products
Frozen foods
Fruit juice, fruit drinks
Ice-cream
Meat, poultry, fish, sausage
Non-alcoholic beverages
Oil, fats, margarine
Organic products
Pasta
Pet food
Potatoes
Powdered soups, pudding powder, other instant products
Preserves, pickled products
Ready-meals
Spices
Starch, ground cereal products
Sugar
Tobacco poducts
Vegan / vegetarian products

Target and sales markets
Australia
Brazil
Canada
Colombia
Mexico
Middle East
Northern Europe
Others Central America
Others Eastern Europe
Others South America
Russia
Southern Europe
USA
Western Europe

Company & products
Products
Automatic pass-through disinfection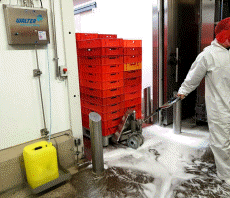 For foam cleaning and disinfection of floors in passing areas

The automatic disinfection system eliminates germs before they pass the area limits.
Because a typical problem of any business with different passage areas is:
dirt and germs are dragged back and forth.

3 top advantages at a glance
/ flexible intervals
/ individual adaptability
/ environmentally friendly and practical

The concept
The automatic pass-through disinfection is installed at the passages without major effort and connected to the existing pressure cleaning systems.
The foam disinfection system with approved injector system automatically sprays a 10 to 15 mm high foam carpet onto the floor after a certain time interval.
This carpet unfolds its disinfecting effect, thus preventing crosscontamination through wheels or shoes between the work areas.
How and for how long the spray is applied can be individually adjusted - even manual operation can be included if desired. A warning lamp signals a pending spraying interval. This way, no one runs the risk of unintentionally running into a spray.