<![if !IE]> <![endif]>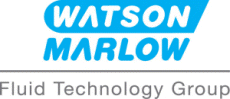 Watson-Marlow GmbH
Kurt-Alder-Str. 1
41569 Rommerskirchen
Germany
+49 2183 42040

+49 2183 82592

List of Products
This exhibitor shows the following products and commodity groups:

Trend subjects
Alcoholic beverages
Baby food, health food, food for the elderly
Convenience products
Dairy products (milk, cheese, etc.)
Delicatessen products
Frozen foods
Fruit juice, fruit drinks
Fruit, vegetables
Halal products
Ice-cream
Kosher products
Meat, poultry, fish, sausage
Non-alcoholic beverages
Oil, fats, margarine
Pasta
Powdered soups, pudding powder, other instant products
Preserves, pickled products
Ready-meals

Target and sales markets
Africa
Asia
Australia
Brazil
Canada
China
Colombia
East Africa
Europe
India
Japan
Mexico
Middle East
New Zealand
North Africa
Northern Europe
Oceania
Others Central America
Others Eastern Europe
Others Oceania
Others South America
Russia
South Africa
South East Asia
Southern Europe
The Americas
Turkey
USA
West Africa
Western Europe

Mailings
Process technology

Company & products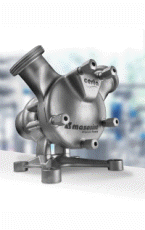 Sinuspumpenreihe Certa
Certa von MasoSine für Anwendungen in Lebensmittel- und Getränkeindustrie. Die Sinuspumpe fördert mit geringen Scherkräften und nahezu pulsationsfrei und setzt so Maßstäbe für eine schonende Förderung. Sie eignet sich insbesondere für hochviskose Produkte mit Viskositäten bis zu 8 Millionen mPas.

Certa ermöglicht eine CIP-Durchlaufreinigung mit einer besonders kurzen Reinigungsdauer und bietet so minimale Stillstandszeiten. Dadurch bietet sie maximale Hygiene für Anwendungen in Getränke- und Lebensmittelindustrie. Alle produktberührenden Teile der Pumpe sind FDA- und EC1935/2004-konform.

Certa verfügt standardmäßig nicht nur über eine Zertifizierung nach EHEDG (Typ EL Class I), sondern als eine von nur ganz wenigen Verdrängerpumpen auf dem Markt zusätzlich sogar über eine Zertifizierung nach EHEDG EL Class I Aseptic, kann also auch in aseptischen Prozessen eingesetzt werden. Die Pumpe ist bakteriendicht und benötigt keine zusätzlichen Dampfanschlüsse.

Vor Kurzem wurde die Pumpenreihe um neue Modelle erweitert. Certa ist nun in insgesamt sieben verschiedenen Größen für Fördermengen von 100 l/h bis 99.000 l/h verfügbar.

Gegenüber weniger energieeffizienten Pumpenarten wie Kreiskolbenpumpen oder Schraubenspindelpumpen bietet die Sinuspumpe Certa entscheidende energetische Vorteile: Je nach Anwendung reduziert sich die Leistungsaufnahme bei viskosen Medien um bis zu 50 Prozent.