<![if !IE]> <![endif]>

26.04.2022 | 10:10 a.m. - 10:20 a.m.

26.04.2022 | 3:10 p.m. - 3:20 p.m.

27.04.2022 | 10:10 a.m. - 10:20 a.m.

27.04.2022 | 3:10 p.m. - 3:20 p.m.

28.04.2022 | 10:10 a.m. - 10:20 a.m.

28.04.2022 | 3:10 p.m. - 3:20 p.m.

29.04.2022 | 10:10 a.m. - 10:20 a.m.

29.04.2022 | 3:10 p.m. - 3:20 p.m.

Digital Product Stage

english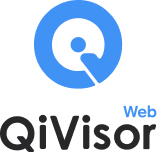 Meta Systems LLC
Kyrylo-Mefodiivska Street 2 Office 393
04116 Kyiv
Ukraine
+380 44 3338878
The event
"QiVisor" is web application developed by engineers for engineers who work daily with processing technologies in FCMG. We developed this application, because we could not find anything that could give us access to process analysis which would be:
+ Easy to connect to any equipment, even from other manufactures;
+ Simple and user friendly;
+ App that run on any device (PC, laptop, tablet, smartphone);
+ Quick access to tiny details in seconds;
+ Full overview of process that allows to find anomalies, errors and root-causes.
We found out that this app is mostly useful for those who:
- Are working on start-up or set-up of equipment;
- Run equipment in processing, in packaging, in utilities;
- Are process engineers;
- Are quality managers.
For those professionals technology process is in focus.
- Did you had cases when you need data and want to know how the process went, BUT this data is not easily accessible or insufficient?
- Most often this data is at the shop floor, but you need to go there;
- Sometimes this data is available only on the level of machine and HMI panel;
- Sometimes data is not enough and you need to talk to operator;
- Sometimes it is very easy to get this data from SCADA or MES systems, but those systems cost a lot;
- Sometimes you need to ask your software or automation engineers to help;
- Sometimes you have measurements, but records are missing or archive is limited;
- In worst cases when equipment is stand alone the data is not available.
We faced all of the above issues. When process has errors or efficiency of the process reduced or there are product losses or changes in recipe impact the process, we need to understand what has happened when issues took place. In most of the cases this is the past and we need access to data at the time range when process ran with deviations or issues.
BEFORE:
- We had to connect to equipment remotely with remote access and analyze the data from SCADA or PLC that took a lot of time;
- When remote access is not available we had to go to shopfloor.
NOW:
+ We launch «QiVisor» web application and in seconds have access to all data of the process;
+ We quickly watch how process ran;
+ We get experience of watching the process as we would be there at that moment;
+ We easily find out if the logic of the process ran as it should;
+ In 90% of cases we solve the problem easily and quickly.
"QiVisor" is as cool as watching the process on YouTube.