<![if !IE]> <![endif]>

26.04.2022 | 10:00 a.m. - 11:30 a.m.

Automation

Main Stage Smart Solutions - Higher Flexibility, Hall 6, Booth D 90/ F 109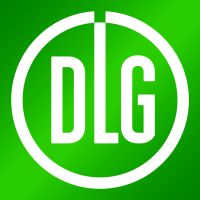 DLG e.V.
Eschborner Landstr. 122
60489 Frankfurt
Deutschland
+49 69247880
The event
Many food production processes, especially in small and medium-sized enterprises, are still performed manually and have an impact on the health of staff members, e.g. due to monotony or heavy loads. However, robotics do not stand in competition with manpower – at least in the food and beverage industry. Moreover, robotics aim to provide support (e.g. with cobots) beyond assisting with dangerous and unattractive work, particularly process steps that are still performed and controlled by humans only. Across the entire supply chain of the food industry, robotics can support (e.g. handling) or even undertake (e.g. cutting, joining, dosing, [...]) certain processing steps and therefore increase product and delivery reliability. The session highlights opportunities of robotics in food production.
10:00-10:10 Opening and Chair
Prof. Dr.-Ing. Matthias Weiß, Hochschule Hannover - University of Applied Sciences and Arts, Germany
10:10-10:35 The factory of the future: automated and climate-neutral
Christian Falkenstein, Christian Falkenstein Projektmanagement GmbH, Aulendorf, Germany
10:35-11:00 Packaging + Palletizing with robots - Necessary to maintain the delivery capability?
Sebastian de Man, Head of Division Robotics, Becker Sonder-Maschinenbau GmbH, Langenberg, Germany
11:00-11:25 Digitalization & Data – Connected sorters, the use of data in the Food industry
Felix Flemming, VP, Head of Digital TOMRA Sorting GmbH, Mühlheim-Kärlich, Germany
11:25-11:30 Summary and closing
Prof. Dr.-Ing. Matthias Weiß, Hochschule Hannover - University of Applied Sciences and Arts, Germany