<![if !IE]> <![endif]>

27.04.2022 | 3:30 p.m. - 5:30 p.m.

Food Processing, Environment & Energy

Main Stage Topics, Trends, Technologies, Hall 8, Booth A 100/B119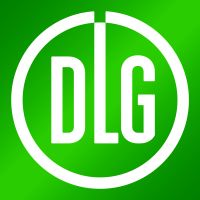 DLG e.V.
Eschborner Landstr. 122
60489 Frankfurt
Deutschland
+49 69247880
The event
What possibilities are there for reinventing classic bread? In view of the constantly growing interest of consumers in new products, many manufacturers are asking themselves this question. In order to stay ahead of the large number of competitors, these products must not only be innovative, they must also meet the qualitative and economic requirements. In addition to an attractive appearance, manufacturers should also continually identify new trends and develop them as unique selling points. The current trends include, for example, health benefits from ingredients and an extended shelf life. In addition, the choice of raw materials and their processing can be decisive for who can secure a place in the bread section. The session answers numerous questions on all aspects of innovative product development.
15:30-15:40 Opening and Chair
Armin Juncker, Verband Deutscher Großbäckereien e.V., Dusseldorf, Germany
15:40-16:05 DLG-Innovation Award "Young Ideas" 2021: Tolerability of wheat – what are the influencing factors and how can it be improved?
Dr. Lisa-Maria Call, BOKU University of Natural Resources and Life Science, Vienna, Austria
16:05-16:30 New processes for plant based protein sources for bakeries
Josef Robert, Fraunhofer Institut UMSICHT, Oberhausen, Germany
16:30-16:55 Extruded insect flour for baking bread
Felix Ellwanger, Karlsruhe Institute of Technology (KIT), Deutschland Germany
16:55-17:20 Edible innovations from the biodiversity of nature
Michael Gusko, GoodMills Group GmbH, Vienna, Austria
17:20-17:30 Summary and closing
Armin Juncker, Verband Deutscher Großbäckereien e.V., Dusseldorf, Germany