<![if !IE]> <![endif]>

27.04.2022 | 1:40 p.m. - 3:10 p.m.

Food Processing, Filling & Packaging, Digitalisation, Automation, Safety & Analytics, Environment & Energy

Main Stage Topics, Trends, Technologies, Hall 8, Booth A 100/B119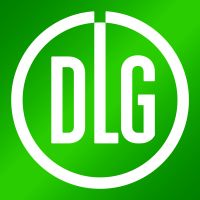 DLG e.V.
Eschborner Landstr. 122
60489 Frankfurt
Deutschland
+49 69247880
The event
How is the need for cleaning defined? On-demand cleaning describes an innovative concept for a new kind of cleaning. The session will provide an insight into the possibilities for meeting the requirements of individual cleaning operations - as the number of cleaning operations increases and the demands on the cleaning process vary with a reduction in cleaning time and cleaning agent consumption.
The session will show solutions for achieving adaptive and demand-oriented cleaning while maintaining a high level of process reliability. Important technologies include inline sensor technology, intelligent robot-assisted cleaning equipment, AI-based process optimisation in the virtual twin and innovative simulation tools for the fast and efficient design of spray cleaning systems. Various applications will be explained.
In addition, the session will shed light on the background and show practical solutions for reducing the risk of cross-contamination: for example, by selecting need-oriented cleaning procedures, by setting up cleaning schedules for open facilities or by supporting the validation of hygiene measures for food contact surfaces.
13:40-13:50 Opening and Chair
Prof. Dr. Matthias Upmann, Technische Hochschule Ostwestfalen-Lippe, Lemgo, Germany
13:50-14:15 Condition-based cleaning – what is possible today?
Martin Löhrke, Jürgen Löhrke GmbH, Lübeck, Germany
14:15-14:40 Cleaning 4.0 - Digital and adaptive cleaning technologies
Max Hesse, Fraunhofer Institute for Process Engineering and Packaging IVV, Dresden, Germany
14:40-15:05 Maintaining Open Plant Hygiene
Dr. Thomas Buehler, Technical Excellence Specialist Food Safety, Ecolab Europe GmbH, Wallisellen, Switzerland
15:05-15:10 Summary and closing
Prof. Dr. Matthias Upmann, Technische Hochschule Ostwestfalen-Lippe, Lemgo, Germany