<![if !IE]> <![endif]>

27.04.2022 | 10:00 a.m. - 11:30 a.m.

Digitalisation, Automation

Main Stage Smart Solutions - Higher Flexibility, Hall 6, Booth D 90/ F 109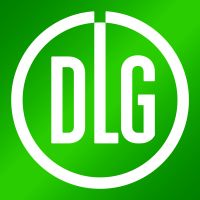 DLG e.V.
Eschborner Landstr. 122
60489 Frankfurt
Deutschland
+49 69247880
The event
When one gear meshes with the next: Robots are in the fast lane world-wide. They promise efficient production, high quality and great dependability. More capacity with decreasing production costs is the maxim here.
But robots alone are not a solution for smart production. New concepts are needed. The digital transformation holds great potential. In particular, the focus is on networked units: A digital twin is created. Production becomes virtual and can be viewed in real time with the help of data.
In combination with artificial intelligence, robots can even learn independently and can intervene in production depending on the situation. And this enables good, safe cooperation with human beings. Does that sound like science fiction? It's not. Convince yourself at the session how you can get your production in shape for the next level of automation.
10:00-10:05 Opening and Chair
Prof. Dr.-Ing. Matthias Weiß, University of Applied Sciences and Arts - Faculty of Mechanical and Bioprocess Engineering, Hannover, Germany
10:05-10:30 Virtual commissioning with digital twin
Leo Bartevyan, Senior Account Manager, Digital Factory Solutions, CENIT AG, Ratingen, Germany
10:30-11:55 Digital twins - provide and support interdisciplinary process know-how
Prof. Dr.-Ing. Matthias Weiß, University of Applied Sciences and Arts - Faculty of Mechanical and Bioprocess Engineering, Hannover, Germany
10:55-11:20 Completely test control software – How digital twins are revoltionizing the engineering of machines
Dipl.-Ing. Michael Eberle, Eberle Automatische Systeme GmbH & Co KG, Dornbirn, Austria
11:20-11:25 Summary and closing
Prof. Dr.-Ing. Matthias Weiß, University of Applied Sciences and Arts - Faculty of Mechanical and Bioprocess Engineering, Hannover, Germany
11:25-11:35 Award of the medal "Max-Eyth"
to Georg Herbertz and Prof. Dr.-Ing. Matthias Weiß