<![if !IE]> <![endif]>

27.04.2022 | 10:00 a.m. - 10:30 a.m.

Digitalisation

Speakers Corner, Passage 4/5

german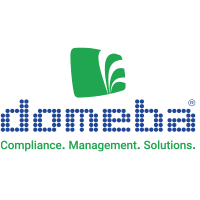 domeba distribution GmbH
Bornaer Str. 205
09114 Chemnitz
Deutschland
+49 3714002080
The event
Particularly strict hygiene rules apply in the food industry - and not just since the Corona pandemic. All employees must be instructed at regular intervals on food hygiene and infection control, among other things.
The effort for the organization, implementation and documentation of the instructions is enormous. Face-to-face events are becoming a noticeable cost driver, especially due to work interruptions in production.
The documentation of the evidence is also crucial. For this purpose, a central repository must be set up so everyone has access to the information at any time.
The speakers show how instruction management for all employees can be organized, carried out and documented with the HSQE software solution iManSys. The digitization of occupational safety processes also harbors enormous potential for savings while at the same time relieving those responsible for safety.
The benefits of digital instruction will be presented in the case study of the training process at Kugler Feinkost GmbH.