<![if !IE]> <![endif]>
Dates and info
27.04.2022 | 11:50 a.m. - 1:20 p.m.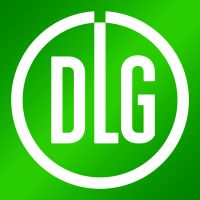 Eschborner Landstr. 122
60489 Frankfurt
Germany
The event
The further the Internet and its smart objects advance into systems relevant for production, the more important it becomes to realise safety standards. In addition to the operating safety, which ensures that production systems and products do not represent a danger for people and the environment, a second safety aspect is becoming increasingly important: security against attacks. Systems and products, however also data and know-how must be reliably protected against unauthorised access and misuse. Cases with malware like Stuxnet have shown that malware no longer stops at control systems. The session will show possible solutions according to the current state of technology and successful concepts for the efficient protection of critical infrastructures in the food industry.
11:50-12:00 Opening and Chair
Prof. Dr. Tilo Hühn, ZHAW School of Life Sciences and Facility Management, Wädenswil, Switzerland
12:00-12:25 The food sector as a critical infrastructure: requirements and measures
Prof. Dr. Dennis-Kenji Kipker, Bremen University, Germany
12:25-12:50 Together we achieve information security. The dependence between asset owner, integrator and product supplier.
Christoph Penkert, Federal Office for Information Security, Bonn, Germany
12:50-13:15 How to start with a holistic cyber security journey for industrial automation?
Stefan Woronka, Siemens AG, Erlangen, Germany
13:15-13:20 Summary and closing
Prof. Dr. Tilo Hühn, ZHAW School of Life Sciences and Facility Management, Wädenswil, Switzerland
Documents