<![if !IE]> <![endif]>
Dates and info
27.04.2022 | 3:30 p.m. - 5:00 p.m.
Digitalisation, Automation, Safety & Analytics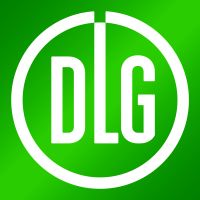 Eschborner Landstr. 122
60489 Frankfurt
Germany
The event
To avoid food waste and for quality assurance, continuous digital quality recording and mapping of the entire supply chain is of central importance. More food safety and less waste are achieved, for example, by forecasting the state of freshness. Sensors and optical technologies use AI methods to assign a freshness level accordingly and prediction methods determine the freshness of the food along the supply chain using machine learning techniques. In this session, you'll learn how AI-controlled processes for quality classification can be implemented technically and economically in companies.
15:30-15:40 Opening and Chair
Prof. Dr.-Ing. Bernd Lindemann, Hochschule Geisenheim University, Geisenheim, Germany
15:40-16:05 smart.CONSERVE: intelligent Containers within the food industry
Malek Wolf, Packwise GmbH, Dresden, Germany
16:05-16:30 Movi-Q: Use of artificial intelligence to detect product defects in the food industry
Thorsten Lameyer, DIL Deutsches Institut für Lebensmitteltechnik e. V., Quackenbrück, Germany
16:30-16:55 Quality monitoring along the food process chain using biosensors and artificial intelligence
Ramtin Rahmanzadeh, Universität Lübeck, Germany
16:55-17:00 Summary and closing
Prof. Dr.-Ing. Bernd Lindemann, Hochschule Geisenheim University, Geisenheim, Germany
Documents