<![if !IE]> <![endif]>

28.04.2022 | 3:30 p.m. - 5:00 p.m.

Food Processing, Digitalisation, Environment & Energy

Main Stage Smart Solutions - Higher Flexibility, Hall 6, Booth D 90/ F 109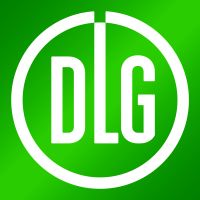 DLG e.V.
Eschborner Landstr. 122
60489 Frankfurt
Deutschland
+49 69247880
The event
The more efficient use of resources can limit environmental impacts and meet consumer needs. In the food industry, there are processes in the processing of continuous flows with variable quality of the raw materials that so far can only be controlled to a limited extent in terms of automation technology. In this session, you'll learn how the roasting of coffee and the pasteurisation of beverages using flash pasteurisers can be made more controllable and resource-efficient through smart solutions.
Shopping assistants, which provide important information on the origin, cultivation and production of food, also have an impact on sustainable food production. This product information supports consumers in resource-conserving consumption. A sustainability index that takes into account the value chain of a product increases the attractiveness of this application, increases technology acceptance in society and increases the visibility of the importance of sustainable and healthy nutrition.
15:30-15:40 Opening and Chair
N.N.
15:40-16:05 Intelligent Flexible Control for continuous Digitalization in Coffee Roasting
Dipl. Ing. Dennis Pierl, University Bremen, Germany and Sebastian Tück, PROBAT-Werke von Gimborn Maschinenfabrik GmbH, Emmerich, Germany
16:05-16:30 Smart Pasteurization – Flash Pasteurization with product and process monitoring using inline near infrared spectroscopy
Arthur Gossen, Institute for Life Science Technologies NRW (ILT.NRW), Technische Hochschule Ostwestfalen-Lippe, Lemgo, Germany
16:30-16:55 Sustainable Purchasing Assistant for a Healthier and More Sustainable Food Consumption
Silvia Hrouda, Kompetenzzentrum für Ernährung - KErn, Freising, Germany
16:55-17:00 Summary and closing
N.N.