<![if !IE]> <![endif]>

26.04.2022 | 10:00 a.m. - 11:30 a.m.

Filling & Packaging, Environment & Energy

Main Stage Topics, Trends, Technologies, Hall 8, Booth A 100/B119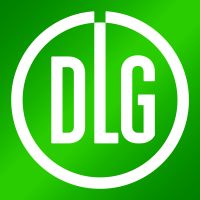 DLG e.V.
Eschborner Landstr. 122
60489 Frankfurt
Deutschland
+49 69247880
The event
From an ecological standpoint, it is decisive that a beverage is protected as well as possible. For where products other than mineral water are concerned, the production of a beverage has a far greater influence on the ecological assessment of the respective product than the manufacturing and disposal of the packaging. Nevertheless, the demand for sustainable packaging solutions is also very important to consumers. In the past decade PET bottles have achieved a high market share and are therefore particularly at the focus of consumers. In this context, the question arises: How can the recyclability of the PET bottle be increased? Or will we possibly drink from paper bottles in the future?
10:00-10:10 Opening and Chair
Dr. Lydia Junkersfeld, Fachverlag Hans Carl GmbH, Nürnberg, Germany
10:10-10:35 Sustainable beverage packaging - new cycles and new materials
Dipl.-Ing. Benedikt Kauertz, ifeu - Institut für Energie- und Umweltforschung Heidelberg GmbH, Heidelberg, Germany.
10:35-11:00 Enviromental aspects of PET Bottle Design
Arne Wiese, KHS Corpoplast GmbH, Hamburg, Germany
11:00-11:25 This is how recycling works!
Katharina Müller, Interseroh+ GmbH, Cologne, Germany
11:25-11:30 Summary and closing
Dr. Lydia Junkersfeld, Fachverlag Hans Carl GmbH, Nürnberg, Germany