<![if !IE]> <![endif]>
Dates and info
29.04.2022 | 11:50 a.m. - 1:20 p.m.
Food Processing, Digitalisation, Automation, Safety & Analytics, Environment & Energy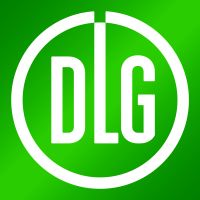 Eschborner Landstr. 122
60489 Frankfurt
Germany
The event
Sustainability will become a decisive competitive factor for the dairy industry. Consumers and the trade increasingly demand dairy products from sustainable production. As a result, the diaries must optimise the utilisation of resources. The energy balance can also be improved further at many companies, and in particular there is a need for improved water management. Sustainability aspects have only been rudimentarily incorporated in the daily practice of many dairies up until now. Among other things, this session will show how production with sensor-base monitoring of the need for cleaning and the cleaning results in closed systems can be lastingly improved.
11:50-12:00 Opening and Chair
Helmut Steinkamp, LUFA Nord-West, Oldenburg, Germany
12:00-12:25 Water recycle and reuse in the dairy industry - state of the art, challenges and opportunities
Kris Lambert, Veolia Water Technologies, Leuven, Belgium
12:25-12:50 CIP cleaning in dairy - correct or optimal?
Thomas Tyborski, ECOLAB DEUTSCHLAND GMBH, Monheim, Germany
12:50-13:15 Sensor-based monitoring of the cleaning demand and cleaning result
Niklas Jarmatz, Technische Universität Braunschweig, Germany
13:15-13:20 Summary and closing
Helmut Steinkamp, LUFA Nord-West, Oldenburg, Germany
Documents