<![if !IE]> <![endif]>
Dates and info
29.04.2022 | 10:00 a.m. - 11:30 a.m.
Filling & Packaging, Digitalisation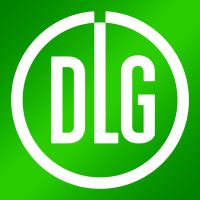 Eschborner Landstr. 122
60489 Frankfurt
Germany
The event
When searching for the steak with the longest shelf life or the freshest milk when shopping, the quality-conscious customer often likes to rearrange the refrigerated section from back to front. This is not really surprising: For in view of food quality, the "freshness" is the criterion named most often. Intelligent packages can show their strengths here: They reliably provide information on the freshness of a product, indicate a longer interruption in the cooling chain or leaky areas with colour changes.
Of course, intelligent packages entail somewhat higher costs. However, their use especially makes sense with high-quality and very sensitive products, particularly when especially safe and high-priced products are to be offered. For the reduction of avoidable food waste as well, intelligent packaging concepts can make a valuable contribution.
The session explains the intelligent packaging systems available on the market, presents current research results in this sector, provides information on freshness indicators for displaying the microbiological quality of food and about time-temperature indicators for increasing the resource efficiency in supply chains of food requiring refrigeration.
10:00-10:10 Opening and Chair
Prof. Dr. Markus Schmid, Life Sciences Department, Albstadt-Sigmaringen University, Sigmaringen, Germany
10:10-10:35 Intelligent Packaging Concepts – How intelligent Packaging can reduce food waste
Dr. Svenja Kloß and Prof. Dr. Markus Schmid, Life Sciences Programm, Albstadt-Sigmaringen University, Sigmaringen, Germany
10:35-11:00 Real-time food chain monitoring - Intelligent sensor packaging
N.N.
11:00-11:25 Intelligent packaging strategies to increase resource efficiency in temperature-controlled supply chains
Prof. Dr. Judith Kreyenschmidt, Geisenheim University, Geisenheim, Germany
11:25-11:30 Summary and closing
Prof. Dr. Markus Schmid, Life Sciences Department, Albstadt-Sigmaringen University, Sigmaringen, Germany
Galerie

Documents