<![if !IE]> <![endif]>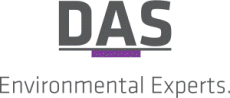 DAS Environmental Expert GmbH
Goppelner Str. 44
01219 Dresden
Germany
List of product entries
This exhibitor shows the following products and commodity groups:

Product emphasis
Operating materials, environmental technology, biotechnology
Service firms, organizations, publishers

Trend subjects
All sectors

Target and sales markets
Brazil
Canada
China
Colombia
Mexico
Northern Europe
Others Central America
Others Eastern Europe
Others South America
South East Asia
Southern Europe
USA
Western Europe

Company & products
Products
Salvinia – scalable MBBR reactors for biological wastewater treatment
Flexible, reliable & economical in operation – DAS complete solutions for your wastewater treatment with the MBBR process

The MBBR process (Moving Bed Biofilm Reactor) is a technology for biological wastewater treatment. In this process, microorganisms are cultivated as a biofilm on carrier material. These microorganisms are responsible for the degradation of both organic wastewater constituents and nitrogen compounds. Similar to other biological processes, wastewater treatment using MBBR bioreactors also produces excess sludge. However, the amount is significantly less than in conventional activated sludge processes with similar capacity. And, because of the microorganisms living in biofilms, the MBBR treatment process is very robust and much more stable than other biological treatment technologies. MBBRs function well even under challenging conditions, and they recover very quickly after downtimes. This makes them a very resilient solution for industrial wastewater treatment.

SALVINIA: Modular MBBR reactors in four standard sizes

Whether new construction, expansion or optimization of an existing wastewater treatment plant – as specialists for the biological treatment of industrial wastewater using the MBBR process, DAS Environmental Expert GmbH (DAS EE) is a full-service provider that takes on all tasks involved. As a technology leader, they use a carrier material for this purpose that is characterized by a very high specific surface area. This enables a compact plant design and makes the process highly efficient.

DAS experts design your wastewater treatment plant according to your needs! The modular MBBR reactors are offered in individual sizes as well as in four standard product sizes: SALVINIA 70, SALVINIA 170, SALVINIA 470 and SALVINIA 1060. This allows for significantly faster availability and project implementation as well as cost saving potentials for you.