<![if !IE]> <![endif]>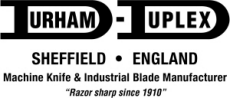 Durham - Duplex
Petre Street 312-314
SHEFFIELD S4 8LT
United Kingdom
List of product entries
This exhibitor shows the following products and commodity groups:

Product emphasis
Process technology

Trend subjects
Baked goods
Frozen foods
Meat, poultry, fish, sausage
Pet food
Ready-meals

Target and sales markets
Australia
Canada
East Africa
Mexico
New Zealand
North Africa
Northern Europe
Others Eastern Europe
South Africa
South East Asia
Southern Europe
Turkey
USA
West Africa
Western Europe

Company & products
Products
Food Processing Knives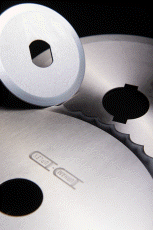 Durham-Duplex specialise in the manufacture of machine knives for use in the food processing and food packaging industries. With a truly global reach through its subsidiaries in EU, USA and ASEAN the company is well placed to support food processing customers internationally with all their cutting needs. The Company's machine knife manufacturing capabilities include but are not limited to specialisms in toothed VFF knives, horizontal flow wrap zigzzag knives and anvils, circular knives including for poultry processing, film & foil converting blades, tray knives and all types of straight blades.

The Company is also the European Distributor for Accutec Blades Inc supplying the Personna range of skinner blades throughout Europe alongside both Accutec's and Durham-Duplex's other range of food knives.

To facilitate ongoing European operations Durham-Duplex holds stock in its Brussels subsidiary for ease of distribution within the single market. The Company's sales team travel extensively to visit customers and they would be delighted to visit and discuss requirements either on line or in the factory. Please contact David Piper at blades@durham-duplex.eu for more information.