<![if !IE]> <![endif]>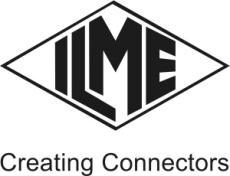 ILME GmbH
Max-Planck-Str. 12
51674 Wiehl
Germany
+49 226179550

+49 226179559

List of product entries
This exhibitor shows the following products and commodity groups:

Product emphasis
Components, assemblies, surface technology, accessories

Company & products
Products
Approved HYGIENIC connectors for the food and beverage industry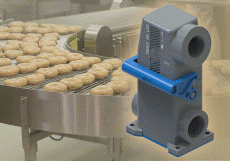 In food processing, the highest level of product safety is essential. To ensure this, components are required that also offer the highest process reliability. The special connectors T-TYPE HYGIENIC for Food&Beverage applications have been specially developed and tested for the food industry.

- Thermoplastic connectors for food applications compatible with standard metal housings

- Designed to meet the requirements of the F+B splash zone according to FDA 21 and EHEDG 32

- Two versions with integrated HNBR or silicone seals for applications down to -50°C and several sizes (also 21.21 series CKH/MKH)

- Parts at risk of loss can be automatically detected by special color and metal particles

- Protection classes up to IP69K and ECOLAB certified

- Highest economy compared to expensive INOX stainless steel housings

Are you interested in the ILME connector exhibited here?

We would be pleased to present you this connector with its technical features, advantages and unique selling points in a personal appointment. We will also be happy to answer any questions you may have on the subject of connection technology and to check with you the possible uses of our connector systems in your application.

Please do not hesitate to contact one of our technical consultants or the respective sales colleague from your region directly and make an appointment.