<![if !IE]> <![endif]>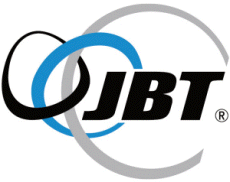 John Bean Technologies
Breedstraat 3
9100 Sint-Niklaas
Belgium
List of product entries
This exhibitor shows the following products and commodity groups:

Product emphasis
Filling and Packaging technology

Trend subjects
Alcoholic beverages
Baby food, health food, food for the elderly
Coffee, tea
Dairy products (milk, cheese, etc.)
Frozen foods
Fruit juice, fruit drinks
Fruit, vegetables
Halal products
Meat, poultry, fish, sausage
Non-alcoholic beverages
Pet food
Ready-meals

Company & products
Products
OmniBlu

Introducing OmniBlu, JBT's newest offering - a subscription-based contract including best-in-class service, parts availability, and machine optimization capabilities - all supported by a powerful digital backbone leveraging AI, machine learning, and predictive analytics.

OmniBlu enhances the efficiency of JBT operations, building a robust digital ecosystem for future customer value creation.

We are transforming the way we serve you through 3 core offerings:

1. Supported digital tools to optimize your performance, including a frictionless parts & serve portal, interactive digital maintenance manager, AI- connected machine performance dashboard, and an AI-backed machine vision system.

2. Parts availability to make sure you have what you need when you need it

3. Enhanced service support to ensure your machines run smoothly

These digital solutions & service offerings are designed to address our customers' biggest pain points- investing in a new and improved OmniBlu offer to create value by working together. To learn more about this offering and the digital solutions behind it, visit us at the Anuga tradeshow.
Trademark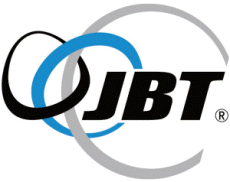 JBT FoodTech

Veranstaltungen
Events
Date
Speaker

JBT FoodTech

Speakers Corner, Passage 4/5


28.04.2022 | 4:00 p.m.-4:30 p.m.



Mr. Dr. A. Lowder