<![if !IE]> <![endif]>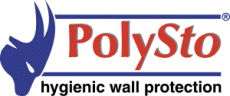 Polysto BVBA
Maesbossen 3
9160 Lokeren
Belgium
+32 93377660

+32 93377669

List of Products
This exhibitor shows the following products and commodity groups:

Trend subjects
Alcoholic beverages
All sectors
Aromas, essences
Baby food, health food, food for the elderly
Baked goods
Cereals
Cocoa
Coffee, tea
Convenience products
Dairy products (milk, cheese, etc.)
Delicatessen products
Frozen foods
Fruit juice, fruit drinks
Fruit, vegetables
Halal products
Ice-cream
Kosher products
Meat, poultry, fish, sausage
Non-alcoholic beverages
Oil, fats, margarine
Organic
Pasta
Pet food
Potatoes
Powdered soups, pudding powder, other instant products
Preserves, pickled products
Ready-meals
Spices
Starch, ground cereal products
Sugar
Tobacco poducts

Target and sales markets
Africa
Asia
Australia
Canada
China
Colombia
Europe
Mexico
Middle East
New Zealand
North Africa
Northern Europe
Oceania
Others Eastern Europe
Others Oceania
Others South America
Russia
Southern Europe
The Americas
USA
Western Europe

Mailings
Process technology

Company & products
The PolySto wall protection solutions
In food industry, quality and hygienic standards are very important. Heavy traffic, hazardous work conditions, wet floors,… can cause hygienic walls and door passages to be very quickly and heavily damaged. Thanks to hygienic wall protection PolySto concept, you can reduce the risk of damages, bacterial contaminations, maintenance costs and production time loss.

The PolySto wall protection solutions consists of hygienic prefabricated kerbs and coved skirtings; stainless steel posts and barriers and polyethylene wall protection ledges.

The PolySto kerbs are the ideal protection for wall panels against trolleys, hand pallets and forklifts. The Protection against water infiltration, skirting of the wall / floor junction and the avoidance of hollow space gives water and bacteria no chances. Joints between kerbs, walls and floors can be finished with the innovative PolySto 2-component Hygiseal which provides a durable, high pressure and fungus resistant joint comparable to welding.

Kerbs used in food processing environments where hygiene is a priority should be constructed with materials that are chemical-, impact- and water-resistant. Polymer composite kerbs and skirtings provide a solution to the hygiene challenges posed by kerbs composed of concrete. Prefabricated polymer composite kerb systems are made by mixing polyester resins and quartz granulates with the surface and then finished with a bacteriostatic and shock-resistant polyester gel coat surface. In the production of these kerbs, a monolithic system is created by moulding together the polyester quartz mass with optional polyester gelcoat covering. Both materials have the same chemical structure (polyester), which creates a strong kerb that is easy to clean, water- and chemical-resistant and repairable.

For your free hygienic wall protection concept, e-mail us the specifications of your project.

Discover the range of solid solutions at www.polysto.com for all your construction and renovation projects.