<![if !IE]> <![endif]>

RonTech AG
Rheinstrasse 59
7012 Felsberg
Switzerland
List of Products
This exhibitor shows the following products and commodity groups:

Trend subjects
Baby food, health food, food for the elderly
Baked goods
Cereals
Coffee, tea
Convenience products
Pasta
Powdered soups, pudding powder, other instant products
Ready-meals
Spices
Sugar

Target and sales markets
Asia
Australia
Brazil
Canada
Europe
Middle East
New Zealand
Northern Europe
Oceania
Others Central America
Others Eastern Europe
Others Oceania
Others South America
Russia
South East Asia
Southern Europe
The Americas
USA
Western Europe

Mailings
Filling and Packaging technology

Company & products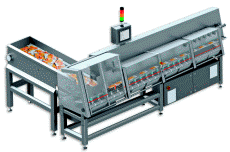 SpaceFeeder
Es ist einfach und doch eine anspruchsvolle Herausforderung: Wir hören Ihnen zu. Die Vielfalt Ihrer Flachprodukte oder Ihres Schüttguts verlangt von Anfang an unsere absolute Aufmerksamkeit. Nur so können unsere Produktions- und Zuführsysteme Ihnen effiziente Abläufe garantieren – und das tun sie.


Die automatische, phasengenaue Eintaktung von chaotischen Produktströmen in Verpackungsprozesse ist keine Vision mehr.
Lose in einen Behälter geschüttete Packungen werden über eine Rollenstrecke vereinzelt und ausgerichtet, die dann phasengenau an einen nachgeschalteten Verpackungsprozess übergeben werden können.

SpaceFeeder - Ihr Zuführsystem.


It is a simple and yet demanding challenge: We listen to you. The wide range of your flat products or bulk material demands our undivided attention from the very beginning. This is the only way our production and feeding systems can guarantee you efficient processes – and they do just that.


The automatic infeed of chaotic products flows in the packaging process with precise is no longer just a vision.
Loose packages which have been emptied into a container are separated and aligned on a roller section. This in turn allows packages to be transferred equidistantly and with precise phasing into a downstream packaging process.

SpaceFeeder - Our infeed system.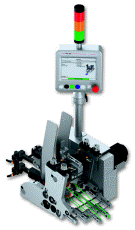 Friction feeder type MF
Der MF Friktionsanleger wird überall dort eingesetzt, wo Flachprodukte aller Art einem Verpackungsgut mittels des Verarbeitungsprinzips der Friktion (Reibung) zugeführt werden sollen. Der MF zeichnet sich durch seinen enormen Leistungsbereich aus.


The MF friction feeder is used wherever flat products of all types are fed into a packaging material using the principle of friction for processing. The MF is characterised by its vast output range.