<![if !IE]> <![endif]>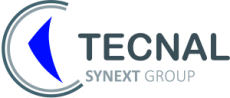 Tecnal S.A.S.
Rue Jean Jaurès 223
79024 NIORT CEDEX
France
+33 549793444

+33 549732218

List of product entries
This exhibitor shows the following products and commodity groups:

Product emphasis
Process technology

Trend subjects
Dairy products (milk, cheese, etc.)

Target and sales markets
Australia
Brazil
Canada
China
Colombia
Japan
Mexico
Middle East
New Zealand
North Africa
Northern Europe
Others Central America
Others Eastern Europe
Others South America
Russia
South Africa
Southern Europe
Turkey
USA
Western Europe

Company & products
Products
DYNAFROM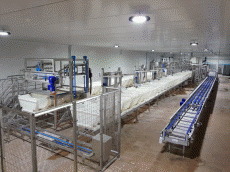 The DYNAFROM concept is implemented by a train of basins that combines in continuous form the entire process from filling to moulding. It can be used, with the appropriate technological choices, to make any type of soft cheese in observance of the traditions.
- Soft -ripened or washed-rind cheeses: Camembert, Brie, Livarot, Reblochon, goat milk specialties.
- Fresh cheeses : Burgos, Crescenza, Feta, Panela, Cuartirolo, Taleggio.
- Blue cheeses: Bleus, Gorgonzola
- The DYNAFROM basin line is a perfect fit with the mozzarella production process.

The basin lines designed, built, assembled, and tested at TECNAL
bring you the following advantages:
- Switching between diff erent types of production and cheesemaking technologies without large losses of time. The DYNAFROM line can be used for batch or continuous work from the filling station to the moulding station.
- Batch tracking of the product: in soft cheese-making, this is the only way to ensure homogeneous and consistent identical acidification and production of each volume worked on.
- It is a flexible production tool that guarantees: Improved yields, Better standard deviation and Homogeneity of the production
- Possibility to operate various production on the same line by adjustment of the technological times.
- Basins of diff erent capacities and shapes matched to diff erent products, made of materials that meet food-processing standards.