<![if !IE]> <![endif]>

VEMAG Maschinenbau GmbH
Weserstr. 32
27283 Verden
Germany
List of product entries
This exhibitor shows the following products and commodity groups:

Product emphasis
Process technology

Trend subjects
Baked goods
Convenience products
Dairy products (milk, cheese, etc.)
Delicatessen products
Halal products
Ice-cream
Meat, poultry, fish, sausage
Organic products
Pet food
Preserves, pickled products
Ready-meals
Tobacco poducts
Vegan / vegetarian products / alternative proteins

Target and sales markets
Australia
Brazil
Canada
China
Colombia
East Africa
India
Japan
Mexico
Middle East
New Zealand
North Africa
Northern Europe
Others Central America
Others Eastern Europe
Others Oceania
Others South America
Russia
South Africa
South East Asia
Southern Europe
Turkey
USA
West Africa
Western Europe

Company & products
Products
VEMAG Maschinenbau GmbH – The Company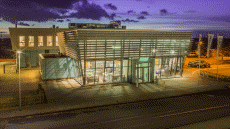 VEMAG Maschinenbau GmbH has been developing and manufacturing machines and equipment for the food industry and artisan producers for over 75 years. During this period, the company has gained a strong reputation among food producers both at home and abroad. From humble beginnings in the post-war years, the company has grown to become one of the major developers of continuous vacuum fillers. The original focus on traditional artisan tools quickly spread to industrial applications, allowing the company to keep pace with increasing demand in the food production sector and the growing size of businesses.

In recent years, VEMAG has sought to emphasise further the system-specific character of its solutions, i.e. the integration of complex processing steps into the filling and portioning process.
The concept is to establish a modular system comprising standard fillers and tailored attachments that can be flexibly adapted to specific user requirements.This allows efficient solutions covering production capacity for all users—from artisan producers to large companies—as well as applications ranging from the filling or portioning process, shaping and grinding applications, the splitting of dough and mixes, through to innovative Portion-to-Pack solutions.


Following the divestment of the VEMAG Anlagenbau arm of the company, VEMAG Maschinenbau GmbH can now concentrate on developing and manufacturing machines and system components. The company is headed by managing directors Andreas Bruns (Chairman), Ralf Preuß (representative chariman), Rainer Engelke, Sven Köhler and Christoph Thelen, and employs some 800 staff. The company perates around the world and achieves an export ratio of approx. 80%.