<![if !IE]> <![endif]>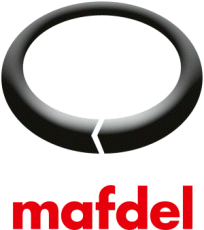 MAFDEL
Rue de la Plaine 131 Z.I. Lafayette
38790 ST GEORGES D ESPERANCHE
France
List of product entries
This exhibitor shows the following products and commodity groups:

Product emphasis
Conveying, transport and storage facilities, logistics, intra logistics

Trend subjects
Alcoholic beverages
All sectors
Aromas, essences
Baby food, health food, food for the elderly
Baked goods
Cereals
Cocoa
Coffee, tea
Convenience products
Dairy products (milk, cheese, etc.)
Delicatessen products
Frozen foods
Fruit juice, fruit drinks
Fruit, vegetables
Halal products
Ice-cream
Kosher products
Meat, poultry, fish, sausage
Non-alcoholic beverages
Oil, fats, margarine
Organic products
Pasta
Pet food
Potatoes
Powdered soups, pudding powder, other instant products
Preserves, pickled products
Ready-meals
Spices
Starch, ground cereal products
Sugar
Tobacco poducts
Vegan / vegetarian products / alternative proteins

Target and sales markets
Australia
Brazil
Canada
China
Colombia
East Africa
India
Japan
Mexico
Middle East
New Zealand
North Africa
Northern Europe
Others Central America
Others Eastern Europe
Others Oceania
Others South America
Russia
South Africa
South East Asia
Southern Europe
Turkey
USA
West Africa
Western Europe

Company & products
Products
Positive drive belts S/DRIVE
S/DRIVE positive drive belts are the ideal alternative to the standard positive drive belts on the market: they can replace them while maintaining the characteristics of the conveyor.

Material: polyurethane – TPU
Top side: smooth or structured
Centred teeths
Uses: light to medium loads / low temperatures / anti-microbial treatment (on demand) / standard winding diameter: use of existing sprockets and pulleys
Special feature: the teeth of the S/DRIVE are moulded in the mass, which gives it optimum safety
The S/DRIVE belt is flexible and resistant to traction, it is suitable for conveying light to medium loads.

Made from polyurethane, S/DRIVE belts meet the most stringent food standards.
The positive drive belts are available in widths of 1550mm and in cut to size.
The tension-free installation reduces the stress on the mechanical parts of the conveyor.
Depending on the application, it is possible to weld on slats and sidewalls, or to perforate the belt.
Veranstaltungen
Events
Date
Speaker

MAFDEL

Speakers Corner, Passage 4/5


28.04.2022 | 11:30 a.m.-12:00 p.m.



Mr. H. Bull