<![if !IE]> <![endif]>
Capol GmbH
Otto-Hahn-Str. 10
25337 Elmshorn
Germany
List of product entries
This exhibitor shows the following products and commodity groups:

Product emphasis
Ingredients and auxiliary materials

Target and sales markets
Australia
Brazil
Canada
China
Colombia
East Africa
India
Japan
Mexico
Middle East
New Zealand
North Africa
Northern Europe
Others Central America
Others Eastern Europe
Others South America
Russia
South Africa
South East Asia
Southern Europe
Turkey
USA
West Africa
Western Europe

Company & products
Products
CAPOL® Anti-sticking & Release Agents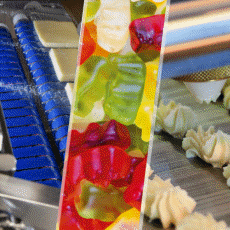 CAPOL® edible release agents based on natural formulations offer an effective and long-lasting separating effect. Based on a mixture of oils and waxes, they reliably prevent food products from sticking to machine parts during manufacturing and transport.

CAPOL® anti-sticking solutions keep your single food items separate from each other, from processing through to packaging.

CAPOL® Anti-sticking and release agents offer a range of benefits:

- Ready-to-use product and easy application
- Based on food-safe, natural ingredients
- Available in vegan and organic quality

CAPOL® Anti-sticking and release agents are applicable to a broad range of applications in the food industry:

- Releasing food products from molds or surfaces, e.g. in processing

- Prevent sticking of food products to each other, e.g. in packaging

- Providing shine to surfaces, e.g. in product finishing

- Preventing products from drying out

Meeting consumers' expectations by sourcing and manufacturing natural products and making the entire food processing chain sustainable, is one of the most important challenges for food manufacturers today. CAPOL® release agents & anti-sticking solutions can help address these needs in many ways; examples are:

- Reducing damage to the product and thus decreasing production scrap, e.g. when removing bakery products from molds (reduce food waste)
- Enhancing smooth processes, e.g. less residues on machinery (efficiency gains)
- Replace plastic interleaving for sticking sliced products, like cheese (reduce microplastics)

Our highly experienced CAPOL® Team of Product Developers and Application Engineers is here to help you find the right product solution for your application.