<![if !IE]> <![endif]>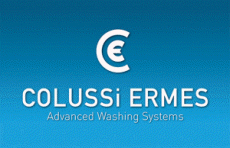 Via Valcunsat 9
33072 CASARSA DELLA DELIZIA (PN)
Italy
Unternehmensportrait
Colussi Ermes is global leader in the design and production of tailor made washing machines for the food industry, having realized over 5000 machines worldwide. Experience, research and know-how have all contributed to ensuring that the company, over the years, has become specialised not only in the dairy, meat, fruit & vegetables, poultry and fishery, bakery, confectionary, chocolate,  sectors but also in more complex fields such as the pharmaceutical, hospital, logistics and automotive sectors. A modern and dynamic brand, showing an exceptional capability of addressing a constantly changing market. Values such as innovation and organization to guarantee competitiveness, flexibility and quality for absolute environmental protection. Colussi Ermes has always been a synonym of excellence – excellence in industrial washing. Innovative design, rounded shapes, accurate details, high efficiency and ongoing research for perfection in order to achieve the absolute hygiene.
Today, Colussi Ermes is a company which exports all over the world, extensively in many countries. Spain, Germany, Australia and North America are the markets where we constantly reach the most important sales targets. Furthermore, with the aim of strengthening entry into the American market, Colussi Aws Inc. has been established in California, together with an all-American brand.

Advanced solutions, with unique and exclusive features.
The main goal of the company is fully meeting our customers' expectations, committed to understanding their requirements, combining that commitment with a journey whose final destination is that of having created a fully "customized" system. Furthermore, proposing innovative washing solutions and systems which represent a concrete source of savings of water, energy and chemicals.
 
Service
Our efficient, customer-oriented service department and multi-skilled technicians organize and provide immediate professional on-site support as well as online assistance at any time.
Galerie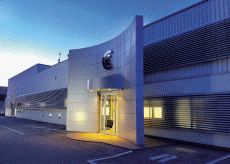 Products
Product groups
Press realeses
Further links
Product emphasis
Trend subjects
Target and sales markets